Our commitment to an on-campus experience
16 Sep 2020
Practicalities for face-to-face teaching in the forthcoming academic year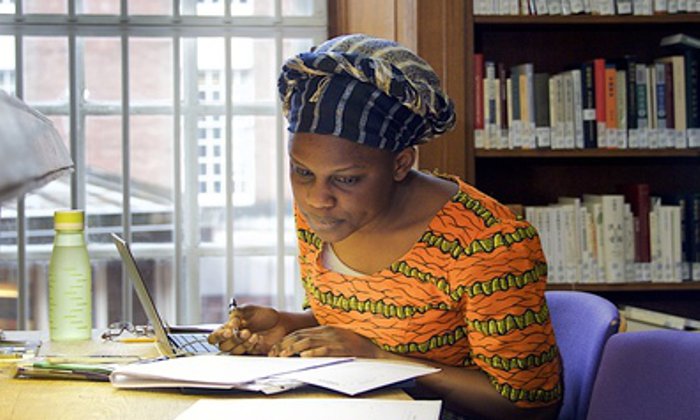 The University of Manchester is committed to an on-campus experience for students, as part of our blended, flexible learning model. We believe that 'going to university' is about much more than gaining a high-quality qualification.
On campus interactions are important to support the building of academic communities for staff and students, creating a sense of belonging with the University, and the forming of lifelong friendships. This sentiment is clearly shared by our students, as a recent survey sent to our new and returning students has indicated that more than 75% intend to be on campus for the start of the semester.
We will be entering the new academic year building on the good practice we have developed since lockdown to deliver a blended learning experience for our students. We will be teaching students in different ways due to the pandemic, but we know that many of our students welcome a mix of online and face-to-face teaching, and we have made a significant investment in improving our online capabilities. 
The University has put in place significant measures to create a COVID-safe environment across campus for staff and students, and these are in line with current Government advice. This includes two-metre social distancing and the use of face-coverings in teaching and public spaces within buildings, and additional cleaning, amongst other things. All our activities are subject to a risk assessment before they take place and will continue to be guided by Government advice as it develops and changes.
As part of a blended approach to learning we will aim, as a minimum, to deliver an average of two hours face-to-face teaching per week (which may include laboratories and practical activities) for every student, as long as it is safe and practical to do so. In line with recent Department for Education guidance we do expect every programme to incorporate a face-to-face teaching component. We recognise that this may present challenges in some disciplines and we will work with and support our staff to see how best we can deliver face-to-face teaching activities.
How teaching is delivered safely will be discussed and agreed at programme level, with a focus on the appropriate and feasible mix of face-to-face and online teaching which is in the best interests of students and their learning outcomes. To ensure that we have as consistent an approach as possible to staff and student well-being for teaching arrangements, programme-level plans will be approved by Heads of School in consultation with Vice-Deans for Teaching, Learning and Students through each Faculty Leadership Team.
This approach will be kept under review based on local and national COVID risk level.
There is further detailed guidance available on StaffNet which includes a 'Teaching essentials' guide, along with wider resources such as FAQs, links to our generic risk assessment templates and COVID reporting procedures, and our key messages to students. We hope this helps colleagues to prepare for the new academic year. If there are areas which are not covered by the guidance please feedback to: teachingsafetyqueries@manchester.ac.uk
I look forward to working with you all to support our students in what will be a very different, but nonetheless exciting and rewarding new academic year.
Professor April McMahon
Vice-President for Teaching, Learning and Students