Message from the Dean
13 Apr 2018
Latest news from Ian Greer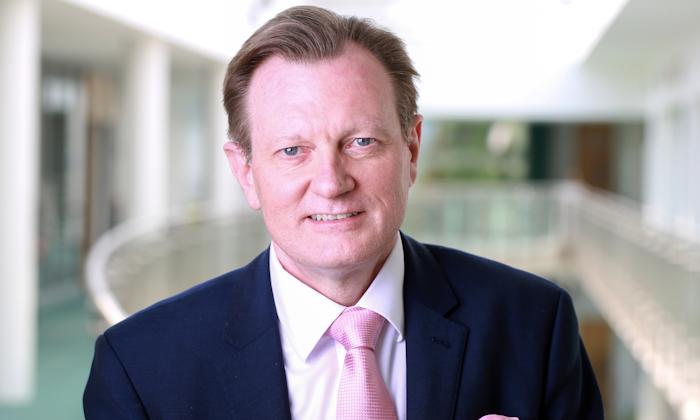 Last week a new Imaging group, led by Professor Andy Brass, started to plan how we might take clinical and pre-clinical imaging forward within the Faculty.   The group has already developed draft imaging strategies for Neuroscience and Cancer, and leads have been identified to develop similar strategies for other areas of FBMH.  We are fortunate to have extensive imaging capability to build on with an integrated suite of facilities  including Magnetic Resonance (MR), Positron Emission Tomography (PET), Computerised Tomography (CT) and High Resolution Research Tomography  (HRRT).  If we are to realise our ambitions for imaging at the University it is essential that all these are all well supported as a suite of resources rather than individually – the strategy will ensure that we work in this way.
The group will also ensure that our imaging infrastructure works in a way that is financially sustainable, maps closely to the Faculty's wider research strategy and ultimately creates one of the leading centres for imaging science in the country. To achieve this we will need to think imaginatively and foster closer partnerships with other academic institutes and NHS trusts. There is a real will to make this work - from the FLT, our external partners and the University - so I am confident that we will succeed.
Last Friday I hosted a visit by Shanghai Jiaotong University School of Medicine (SJTUSM), which culminated in the signing of a Memorandum of Understanding to establish a new strategic research partnership, potentially covering cancer, cardiovascular disease, endocrinology, genomics, pharmacy and precision medicine. As part of the visit, our Chinese guests, headed by Professor Chen Guoqiang, President of SJTUSM, toured laboratories and took part in focus groups led by Professor Nigel Hooper, Vice-Dean for Research and Innovation, Professor Rob Bristow, Director of the Manchester Cancer Research Centre, and Professor Keith Brennan, Associate Dean for Internationalisation, to further explore collaborative working.
Along with our established partnerships in Beijing, our relationship with SJTUSM will further improve our visibility and strengthen our position - for both research collaboration and postgraduate recruitment - with some of the most prestigious medical schools and hospitals in China.
On Wednesday I hosted a 'Your Manchester Insights' event, organised by our Alumni Relations team. I was pleased to welcome Jon Rouse, Chief Officer of the Greater Manchester Health & Social Care Partnership as the guest speaker, who delivered a thought-provoking address on the opportunities and challenges presented by the Government's agenda for devolved healthcare in the city.
His presentation, which focused on the challenges in Greater Manchester in the health of children and young people, stimulated much debate. Specifically this emphasised the role that the University can play in addressing these challenges through research that impacts on healthcare and outcomes, developing the workforce, and stimulation of economic growth. Thus the University can be pivotal in transforming the lives of young people in our community and we have a great opportunity to work with Jon on a compelling agenda.
Ian Greer
Vice-President and Dean