Vice-Dean's update
08 Jun 2018
Professor Gillian Wallis, Vice-Dean for Teaching, Learning & Students provides an update on the Project and Dissertation Review Groups, the rationalisation of the SBS UG teaching, and forthcoming teaching and learning celebration events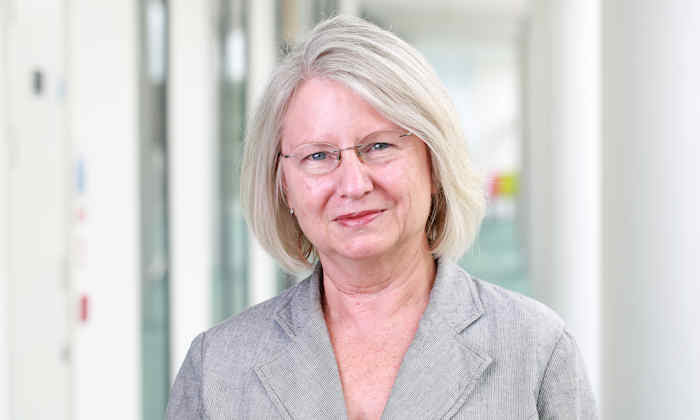 As we near the end of the academic year may I again express my thanks to all across the Faculty for their excellent and ongoing commitment to the delivery of our UG and PGT programmes and to the support of our population of over 10,000 students.
My thanks too to all those already engaged in preparing for the 2018-19 academic year – from the recruitment and admission of new cohorts of students, to ensuring that we will have all teaching in place for the delivery of our Faculty's 17 UG and 94 PGT programmes.
As you will be aware, details of teaching opportunities that we are still looking to fill for 2018/19 are currently on the Teaching Opportunity website  that I encourage you to consider.  In addition, I will also be calling for project and dissertation supervisors for specific UG and PGT programmes within the next few weeks, and again your speedy response to this call will be much appreciated.
Alongside our preparations for 2018-19 programme delivery, we are also currently engaged in shaping our subject-level Teaching Excellence Framework (TEF) submissions and continuing with our reviews to rationalise and streamline our UG and PGT portfolio and its delivery.  All will be invited to input into these developments via the engagement events that will be advertised shortly.
Progress made by the Project and Dissertation Review Groups
Last year, two reviews were initiated with the aim of streamlining the management and delivery of projects and UG dissertations across specific FBMH UG and PGT programmes, so as to reduce complexity for supervisors and to enhance the student experience.  The remit of the UG dissertation review group (led by Caroline Bowsher) has been on the Year 2 PEPS for the MBChB programme and the Year 2 dissertations for the SBS UG programmes; the project review group (led by Keith Brennan) has focused on the SBS UG, MBChB, BSc Psychology and Masters programmes within SBS and SMS.  An outcome of the reviews, ahead of the 2017-18 academic year, was the trialling of a more streamlined way for staff to upload the details of the projects and UG dissertations and a more transparent mechanism for the allocation of projects and UG dissertations to supervisors. The review groups are now working together in preparation for the 2018-19 academic year.
A further improvement will be a single call for supervisors to upload details for both the projects and UG dissertations that they will offer. I will be emailing staff with details  from Monday 18 June.  This single call will facilitate academic staff supervising projects and UG dissertations appropriate to their expertise.  The allocation process thereafter will be a further step towards our goal of sharing project and UG dissertation supervision more equitably across the Faculty and according to the FBMH minimum expectations of contributions to teaching – as detailed in the FBMH expectations for research, teaching and learning, and social responsibility for academic staff document that supported this year's P&DR process.
Update on rationalisation of SBS UG teaching
Major reviews are underway across the Faculty to standardise and streamline our UG and PGT portfolio of programmes and their delivery.  In particular, we are focussing on opportunities for shared teaching and also expanding distance learning delivery in partnership with University of Manchester Worldwide.  An example of where progress has been made is in the rationalisation of aspects of SBS UG teaching including:
Changes to the Introduction to Experimental Biology assessment which in 2016-17 was a full practical write-up, marked and moderated by first year academic advisors. In 2017-18 this assessment was replaced by a scientific poster produced by a group of five students
Essay writing and careers sessions in year 1 and 2 tutorials have been removed from small group sessions and in 2017-18 were run centrally by the My Essentials Skills team and Careers Service
A Frontiers in Science talk ran in place of a Year 1 tutorial session
Improvements in the SBS undergraduate second year dissertations and final year projects process have been made so that in 2017-18 there was no duplication of form filling on Blackboard and paper. For 2018-19, moderation of dissertations will be further reduced with a more targeted approach
Initiation of a comprehensive review of SBS UG course unit assessments, which is currently underway
FBMH T&L Celebration and Engagement Events
I am delighted to announce that I will again be hosting a celebration event to recognise colleagues who have recently achieved a Teaching & Learning Award, including LEAP Fellowships and the Postgraduate Certificate in Higher Education. This event will be on Thursday 13 September, 4.00pm-6.30pm in Christie's Bistro.  The input of recipients of such awards will be key in the preparation and evidencing of our subject-level TEF submissions.  However, to ensure that all academic and PSS staff can input into our TEF submissions and also advance our FBMH strategy for Teaching, Learning & Students, I will be holding a series of engagement events that will focus on specific elements of our strategy.  Further details will be posted via  FBMH announcements.  I look forward to your input and lively discussions at these events!
Professor Gillian Wallis
Vice-Dean for Teaching, Learning & Students