Faculty members named Volunteers of the Year
11 May 2018
Volunteer of the Year awards staff and student for their extraordinary volunteering contributions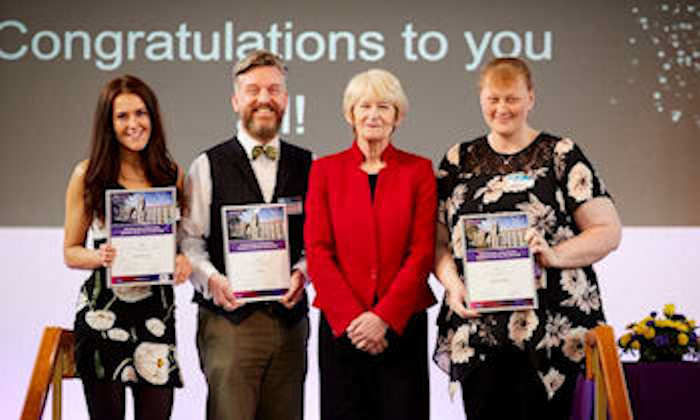 Dr Sean Pert (Staff winner) and Charlotte Auty (Student winner) have received Volunteer of the Year awards for their extraordinary volunteering contributions.
Sean Pert gives his time and expertise to develop and provide voice and communication workshops to the trans and non-binary community, in partnership with the LGBT Foundation.  He has trained student volunteers who are studying speech and language therapy to support him in this role.
Charlotte Auty is the President of Manchester Outreach Medics (MOMs). This student society supports young people from deprived backgrounds to get the knowledge and skills required to apply successfully for medical school.
Hear more about Sean and Charlotte below:
The awards recognise volunteering contributions across a diverse range of projects and are presented by Professor Dame Nancy Rothwell, President and Vice Chancellor.
Winners also receive the University Medal for Social Responsibility, part of the suite of established President's Distinguished Achievement Awards.