Message from Ian Greer
12 Jan 2018
Professor Ian Greer provides an update on his successful visit to China.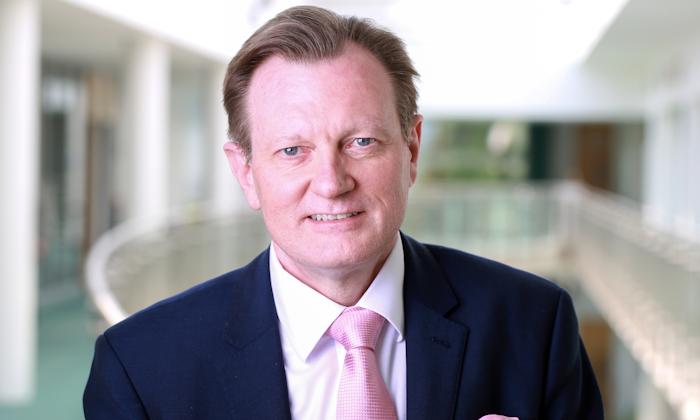 Dear colleagues,
I am sending best wishes for a very happy new year to you from China where I am spending a busy and successful week with 13 senior colleagues putting in place a range of international research partnerships.
China is one of a number of countries that we are prioritizing in the Faculty based on assessments of quality and best fit with our own strengths and strategy. China is the leading opportunity for us at present but we are also assessing opportunities in Canada, Australia and India.
We have visited a number of prestigious general and specialist hospitals with university partnerships, including the 301 Hospital in Beijing with whom we have a Memorandum of Understanding, Peking University Health Science Centre (PKUHSC), Tsinghua University, and Shanghai Jiaotong University. And also, to give you a sense of scale, we met with the largest healthcare group in Asia which manages more than 300 hospitals and clinics including 11 tertiary hospitals and more than 20,000 beds.
We have been able to explore potential collaborations linking our Biomedical Research Centre (BRC), Nursing and Pharmacy training opportunities, strong interest in our Genomics, Proteomics, Inflammation, Cell Biology and Health Informatics research, and clinical and research collaborations relating to Cancer with a portfolio of Chinese hospitals.
We have also held fruitful discussions at the British Embassy with leaders of China's Life Sciences and Social Care and Trade and Investment directorates.
I signed a Memorandum of Understanding on behalf of our University with Tsinghua University in Beijing where we are offering PhD studentships and hosted a very enjoyable alumni event. I also spent time with University of Manchester donors discussing potential for our University to benefit from partnerships with a developing health innovation centre and a new healthcare campus.
It has been particularly interesting to discuss key areas of our research where we might seek international partners to support grant applications such as the Research Councils UK Global Challenges Research Fund and the Cancer Research UK 'grand challenges'.
Potential collaborators are certainly keen to work with us to take advantage of the opportunities offered through the 'Devo Manc' agenda. It is evident that the benefits of the 'one Manchester' approach to health care, our institutional approach to cross-disciplinary research, and our role in driving research in Health Innovation Manchester are considered valuable assets by Chinese institutions.
Our goals align with two key Chinese policies: the Chinese Two First-Rate agenda which refers to developing top disciplines in teaching and research; and the Healthier China 2030 Programme which is a range of initiatives to fundamentally reform the Chinese system of primary care.
Building on current and new relationships in China will also enhance student recruitment opportunities directly into undergraduate and postgraduate programmes in Manchester and also lead to the development of new Summer Schools which are managed and run by the Faculty's international student recruitment team.
This week's visit has certainly succeeded in elevating the Faculty's research reputation in Beijing and Shanghai and I am confident that we will achieve new teaching and research collaborations with prestigious universities and their renowned medical colleges and affiliated hospitals.