Fund raising boost for The University of Manchester
10 Feb 2012
The UK's leading technology investment manager MTI has confirmed it is actively fundraising for the world's largest unquoted investment fund dedicated to university spin-outs.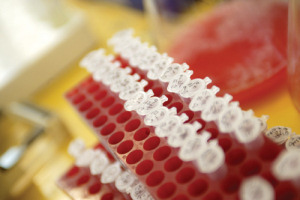 The Orion Fund is a partnership with The University of Manchester I3 (UMI3) Limited, through its Technology Transfer Office, UMIP, along with two other top UK universities that commercialise technology research1.

The late seed Fund will have privileged sight of spin-out deal flow from UMIP, ERI of the University of Edinburgh and UCL Business PLC of University College London.
The Orion Fund, the largest fund raise for a fund of its kind in the UK2, will also invest with additional top Universities, building on MTI's relationships with Oxford and Cambridge amongst others. 

This follows MTI's successful experience with its UMIP Premier Fund, the £32million Fund in partnership with the University of Manchester.

The UMIP Premier Fund has invested to date in spin-outs from Manchester, Oxford and Southampton, including, from Manchester, five graphene projects. 

In addition there are 12 strong technology growth companies and eighteen Proof of Principle investments in its portfolio.
In common with the UMIP Premier Fund, the Orion Fund will feature MTI's unique Proof of Principle investment programme (PoP).  PoP provides pre-seed funding to develop promising technology with the potential for commercialisation.
Clive Rowland, CEO of UMI3 said: "This is a very exciting opportunity to develop on a bigger scale the effective model of bringing the capital markets onto the campus which we developed with MTI Partners through the UMIP Premier Fund.

"One of the stand-out features of MTI is the willingness to get directly involved in shaping up new start technology businesses and to provide productive introductions to mentors and clients and to get some pace into our projects. 

"It's a challenging environment for investors in which to get comfortable. The complexity and immense range of the cutting edge technologies, and the associated early stage risks can be daunting but the financial rewards for investors, and also the reputation for the universities, can be very attractive. It's worked well at Manchester, for four years now. I'm very much looking forward to working with my colleagues at Edinburgh and UCL."
1Source: Times Higher Education World University Rankings 2011-2012: http://www.timeshighereducation.co.uk/world-university-rankings/ 
2 On successful closing at the target end of the range of £100-150m