Have you considered pursuing a professional doctorate relevant to your career?
10 May 2016
Doctor of Education EdD programme open for admissions this September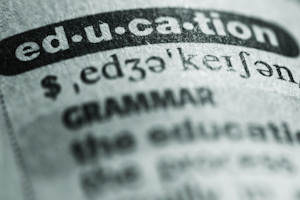 Come along to our information session on Thursday, 12 May (6-8pm), in 3.213 University Place to find out whether the programme is for you.
The EdD Doctor of Education programme is designed to allow experienced professionals in the education sector to pursue doctoral studies equivalent to a PhD while working. If eligible, you have the opportunity to conduct high-quality research, explore your field of interest and consider the implications for your own professional practice. The qualification can support promotion to senior management roles within education or facilitate entry into Higher Education teaching. 
The part-time programme is taught over seven weekends a year, taking around 72 months to complete. Applicants should have completed a master's degree and have considerable experience in their professional field.
Booking
Further information
More information, including full entry requirements and details on how to apply, is available online at:
Alternatively, you can contact the admissions office with any queries at: