Partial closure of Oxford Road for bridge works
09 Jun 2015
Bus and traffic diversions will be in place until Oxford Road reopens on Monday, 15 June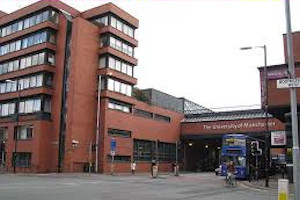 During this week, contractors will be excavating two trenches across Oxford Road for the heating mains and voice network, and undertaking some preparation work at Precinct level for the demolition of the bridge.
Every effort will be made to limit the emission of construction noise and dust. It is possible that work may need to continue into the evening/night on occasions, to ensure that the work is completed before the reopening of Oxford Road.
The Directorate of Estates and Facilities apologises for the inconvenience caused by the road closure and asks for your patience during this period.
Pedestrian access
If you are moving through this area of the campus during this period, please note that:
pedestrian access will always be available under the bridge, but routes may be altered during the week to suit the construction works, so please be aware of changing pedestrian route signage;
although Oxford Road will be closed to through traffic, it will not be a 'traffic free' zone as vehicles will still need to gain access to buildings in the centre of the campus.
Bus route and traffic diversion
There will be a bus route and traffic diversion in place at Hathersage Road along Upper Brook Street and Booth Street East – this will be used by the following bus services:
18, 38, 41, 42, 43, 44, 142, 143, 145 (In), 157, X41, X57, 141, 147, 191, 197
The 147 bus will be diverted:
From Piccadilly Station:
Normal route as far as Booth St East where the buses will turn left, then right onto Upper Brook Street, right onto Dover Street and left onto Oxford Road at the Student Union where they will follow the existing route into the Hospitals Complex.
From Hospitals:
Exit The Boulevard onto Hathersage Road, then left onto Upper Brook Street where the buses will travel most of its length up to Grosvenor Street. Turning left into Grosvenor Street and right onto Oxford Road at All Saints where the buses will follow the normal route to Piccadilly Station.
An alternative diversion will run along Moss Lane East, Lloyd Street North, Higher Cambridge Street and Booth Street West – this will be used by bus services 15, 53 and 111.
The diversion routes are shown on:
Further information
For more detailed information on bus diversions, see: