Exam and assessment support
03 Apr 2023
The forthcoming University exam and assessment period runs 15 May - 7 June 2023.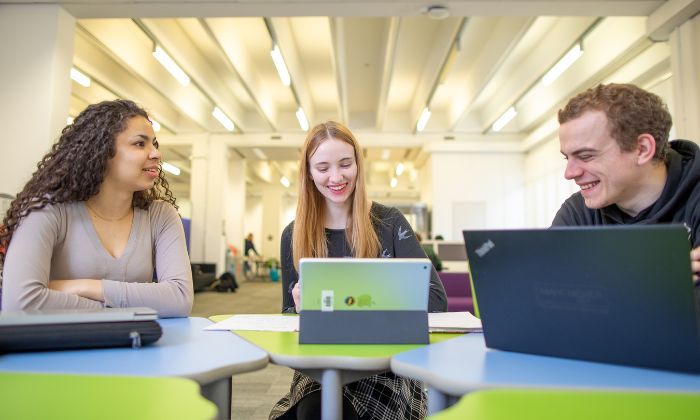 The Library is offering exam and assessment support including extended opening, additional study space and a blended approach of workshops, online resources and drop-in support, up to and during the exam period. We will be promoting this support via our Exam and Assessment Support campaign 17 April - 7 June 2023.
Students can:
Benefit from extended opening hours and additional study space
Attend a workshop or access an online training resource focusing on revision, exam preparation and wellbeing
Speak to a friendly Library expert via our regular drop-in support sessions
Please direct any University staff and students to our Exam and Assessment Support web page.
Our Start to Finish: Revision resource is available for University staff to embed in Blackboard at School or programme level. Academic staff can request by completing our online request form and/or if they have any further questions contact their Faculty Engagement Librarian.