Library Induction Toolkit update
16 Feb 2023
Try out the toolkit and share your experiences.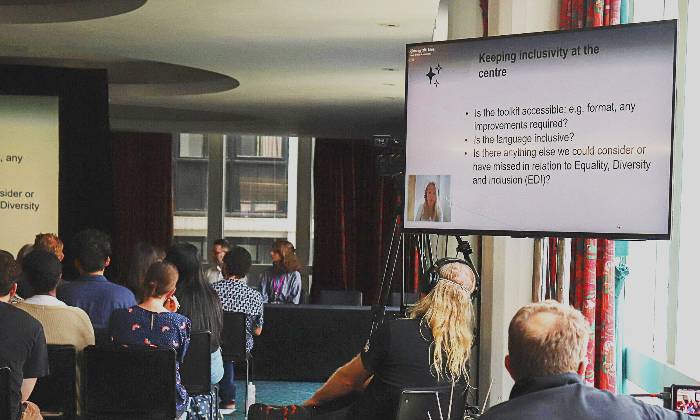 Last summer, members of the Library's Staff Management Forum (SMF) created a new Library induction toolkit, to facilitate an inclusive, stress-free induction for new starters and busy managers.  
Eight months on from the toolkit's launch at the inaugural Library 'Together' conference, we're interested to hear from colleagues who've used the toolkit to help us refine it and make it as useful as possible.
How to provide feedback
If you've used any part of the Library induction toolkit, either as a new member of staff or as a manager supporting a new colleague, please take five minutes to share your reflections via this form by Friday 10 March 2023.
If you'll be involved in any induction activity over the next few months, please use the toolkit to support your planning and share your thoughts via the feedback form at any point. 
We'll be revising the toolkit based on the feedback we receive, aiming to share an updated and enhanced toolkit by the end of May.  
Get involved
If you're interested in joining the project team, we'd love to hear from you. Please contact any of the project team members for more information: Kristian, Nilani, Paul, Lucy.