Support with cost-of-living pressures
17 Oct 2022
A message from President and Vice-Chancellor, Nancy Rothwell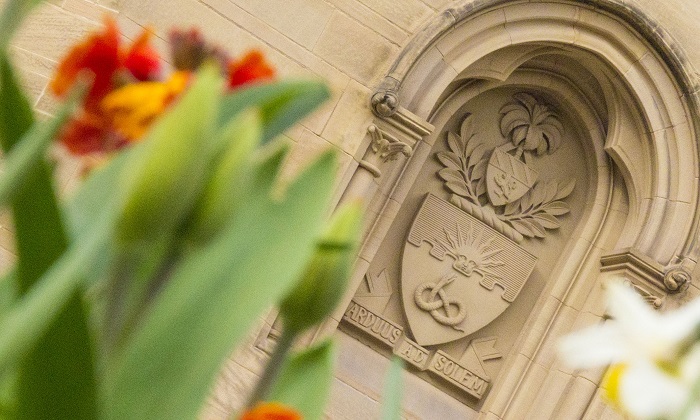 Dear Colleagues,
Every day we all see the effects that the cost-of-living crisis is having on so many people across our broad University community. We recognise it is a challenging time for everyone.
Support for colleagues
As an immediate further step to support colleagues, we are going to make a cost-of-living payment of £1,000 to all colleagues paid within grades 1-8 (or to a total salary limit of £71,644* for employees on equivalent pay structures) who have been in post as of 1 October 2022. The payment will be split in two parts, £500 paid with the November payroll, and a second payment of £500 in the January 2023 payroll (for staff in post on 1 January). These will be pro-rated based on hours worked (with a minimum payment of £250 in total across the two payments).
We have also listened to concerns from a small group of colleagues that any payment of this nature may negatively impact benefits they are receiving from Universal Credit. Therefore, colleagues within grades 1-5 (or equivalent) for whom this payment may impact their Universal Credit can elect to take the option of the payment in one sum of a voucher via Myview. 
We also recognise that this cost-of-living crisis does affect us all in very different ways and therefore are we are also offering colleagues (grade 6-8) who wish to do so, the opportunity to divert their full payment to our Student Hardship Fund also via Myview.
In addition, we are going to make a £500 payment to colleagues within grade 9 (or salary above £71,644) in November (with the exception of the Senior Leadership Team), with a similar option to give back to the Student Hardship Fund if they prefer.
This action builds further on our recent announcement, in line with our commitment to the Real Living Wage and our accreditation by the Living Wage Foundation in 2019, that we were proud to be paying the increased Living Wage rate of £10.90 per hour to all relevant colleagues.
If there are questions about this support, please do look at our FAQs.
Graduate Teaching Assistants
Separately, we have looked specifically at our valuable Graduate Teaching Assistants (GTAs). As GTA's work variable hours, the scheme above can't be implemented for them and so we have decided to start their pay spine at one point higher, thereby increase their point by 1, the equivalent of around a 3% increase.
This 3% increase for GTAs is in addition to the increase in the Pay Spine that took effect in August 2022. It will take effect from October 2022 and will be processed in the first instance in October 2022.
Further information can be found via our FAQs.
Support for our students
As you may know, we are also working in close collaboration with our Students' Union, providing additional support for our hard-pressed students at the start of this academic year. We'll continue to work together with the SU and other stakeholders to add to that assistance as the year progresses and make it as simple as we can to access support. Needless to say, we'll also be making representations to government. 
Thank you for your work already this academic year.
We have already seen your amazing work in the first few weeks of the new academic year. 
Teams have been tireless in successfully concluding admissions and then welcoming our students onto campus and our unique Manchester environment. Academic and PS staff have worked wonders to replan programmes around the Queen's State Funeral and resolve the significant accommodation challenges that faced us. There are already incredible stories of people going the extra-mile. It is wonderful to see the campus so alive and vibrant.
Thank you for all that you continue to do to contribute to the success of our university, which is greatly appreciated particularly in yet another period of challenge and change.
Nancy Rothwell 
President and Vice-Chancellor
*Note: Includes market supplements