Your views on the future structure of the Faculty of Science and Engineering
29 Mar 2017
Submit your views by Friday, 31 March 2017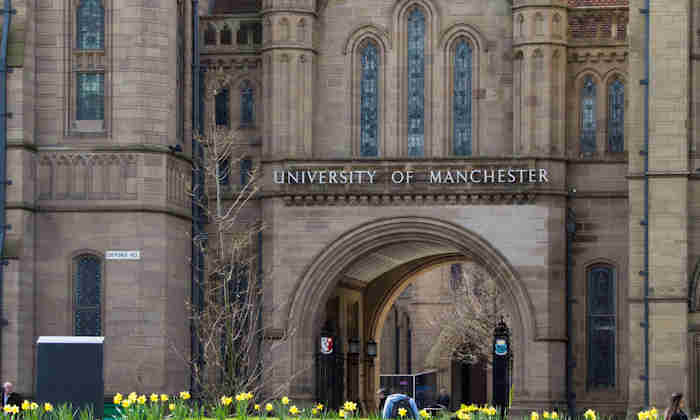 The Review of Faculty of Science and Engineering established by Professor Martin Schröder, Vice-President and Dean of Science and Engineering, in December 2016 to review the school structure within the Faculty is now midway through its work and is keen to hear your views.
This Review, which is led by Professor Keith Brown, Vice-President and Dean of Humanities, was set up with the support of the University's Senior Leadership Team and the Senate to establish whether there are more effective and efficient ways of organising the Faculty's activities to deliver the goals outlined in the Manchester 2020 strategy.
The objectives of the Review are:
To review the current School structures in the Faculty of Science and Engineering and to determine their effectiveness in relation to the delivery of world-class research,  outstanding learning and student experience and social responsibility;
To evaluate possible alternative structures to secure greater financial sustainability;
To make recommendations to the Vice-President and Dean of Science and Engineering for consideration.
The Review Group* has met on three occasions and has considered a wealth of data on the Faculty's current activities and performance. Members of the Review Group have also met with all Heads of School from the Faculty and with other FSE colleagues responsible for the delivery of research, teaching and learning, social responsibility activities and the Professional Support Services. They are also collecting evidence on the organisation of Science and Engineering at other world–leading institutions and seeking the views of research funders and partners.
The Review Group are now keen to hear the views of staff and students from the Faculty and beyond. If you would like your views to be heard and considered by the Review Group, please complete the questionnaire at:
Closing date Friday, 31 March 2017.
The Review Group will present its final report to the Vice-President and Dean, the Senate and the Board of Governors in June and July 2017.
*Review Group Core Membership
Prof. Keith Brown – Vice President and Dean, Faculty of Humanities (Chair)
Prof. Clive Agnew – Vice President, Teaching, Learning and Students
Prof. Luke Georghiou – Vice President, Research and Innovation
Russell Ashworth – Director Programme Management Office
Nicola Davies – Deputy Director of Finance
Alan Ferns – Associate Vice-President for External Relations and Reputation
Naa Acquah – General Secretary, Students Union
Gillian Rendle – Secretary