University College provides a fresh approach to learning
18 Jun 2012
The first courses available through our new University College for Interdisciplinary Learning have just been launched.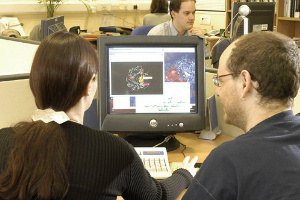 From September, the majority of our undergraduates will be able apply to take part in a range of innovative new courses. 
The University College offers a suite of courses, which will grow year on year, which will allow students to explore topics outside of their degree programmes and encourage them to pursue subjects which spark their interest.
With topics as diverse as 'Leadership of Learning' and 'The Art of Enterprise', the courses will give our students access to some of the finest minds here at the University and will bring to life some of the innovative and cutting edge research and collaboration taking place.
Dr Peter Lawler, Director of University College said: "The courses will offer a fresh approach to learning and are based on the rationale of widening the curriculum to broaden the mind.  
"Students will have the opportunity to work with others from different subject areas across the University so that they gain a wider educational experience outside of their degree discipline."
The University College project was launched in 2011 in response to feedback from students which suggested that they were looking for their time at university to equip them with more transferrable skills which they can take into the workplace after graduation.
As well as encouraging students to work with others across the University, the University College will provide opportunities to staff to work with others outside of their discipline. 
The University College will also host a number of 'taster' lectures, designed for students who are unable to take part in the courses on offer. These taster lectures will be delivered by staff and will promote the original and influential work going on here.
The University College will also host a series of Signature Lectures, sessions delivered by some of our leading academics and tackling current topics.
The courses are being administered by the Teaching and Learning Support Office whose Head Louise Walmsley said: "This is a great way to show how the Professional Support Services and academic staff can work together to make a real difference to the student experience.
To find out more about University College and the courses on offer, visit: