WATCH: No barriers, no boundaries
11 Oct 2017
New film demonstrates our commitment to widening participation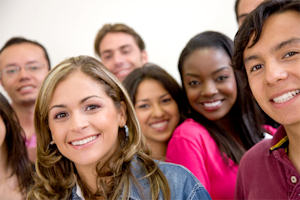 Higher education can be life changing and it brings significant benefits to society and the economy, while a diverse student body fosters a vibrant and cohesive intellectual, social and cultural environment.
So one of our key ambitions for teaching, learning and the student experience here at the University is for there to be no barriers to studying and no boundaries to learning, with widening participation firmly embedded into how we run our institution.
We are proud to lead the Russell Group in having the highest number of students from areas of low participation in higher education and from lower socioeconomic backgrounds combined.
And we are committed to ensuring financial issues do not present a barrier for students to access the full student experience and have invested significant funding, together with the support of alumni and donors, into scholarships and bursaries for our students.
Here you can watch an animation showcasing the impressive impact we have had:
Further information
The University has published an annual report on widening participation for 2016/17, providing examples of our wide range of work and highlights some of our most significant programmes to widen participation across the student lifecycle.
To read it, visit: