Blackboard 9 look and feel – changes are coming
13 Jun 2013
The new look and feel for Blackboard 9 is due to be implemented on Thursday, 20 June 2013 between 9am and 12.15pm BST.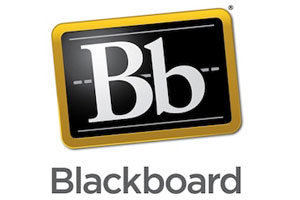 Who is affected?
All staff and students.
What is happening?
The look and feel of Blackboard 9 (Bb9) is being updated.
This redesign is part of the ongoing enhancement and maintenance of Blackboard, and has been undertaken in consultation with both staff and students. The update has been agreed by the Online Education Strategy Group (OESG), in liaison with other groups across the University. You may have seen the notice on StaffNet about the opportunity to feedback on a new design for Blackboard (StaffNet, 7 May 2013). In addition, face-to-face student consultations were held on 8 March 2013 in the Alan Gilbert Learning Commons, main Library and the Students'Union.
The new design affects the overall appearance of Blackboard.  It provides a modern, user-friendly and more accessible interface, and enables students and staff to navigate easily between Blackboard and other systems and tools in My Manchester. The design will also help to address compatibility issues experienced with the old theme.
Why is it happening now?
The new design is being implemented in preparation for the new academic year, and following the end of the formal examination period.
What does this mean for you?
You will notice the changes as you navigate through Blackboard.
No downtime will be required in order to implement the new design (although the system will be considered 'at risk').
What do you need to do?
We have sent a similar message via StudentNews in order to alert students to the change. You may want to remind students that they will see a change to the appearance of Bb9.
Follow-up
We will let you know about the status of the work via eUpdate and StaffNet.
Updates to existing Knowledge Base documentation will be made over the summer.
Contact for further information
Please contact your eLearning team at: