Two-week meeting light period approaching
20 Jul 2020
A reminder of workload changes and support in recognition of the exceptional efforts being made by our staff during these challenging times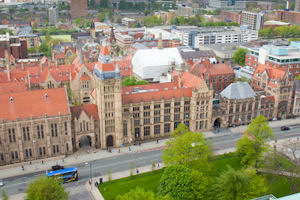 We'd like to remind colleagues to take the opportunity to reduce their meetings commitments in the weeks beginning 27 July and 3 August.
In recognition of the exceptional efforts being made by our staff during these challenging times, an additional day of paid leave has been granted on Friday, 24 July. In the following two weeks, we are encouraging staff to postpone non-essential online meetings or calls that are planned during this time.
We have a huge range of resources available if you'd like to maximise this time to learn something new, or maintain your wellbeing. Here's just a small selection of what's on offer:
You can also visit our Six Ways to Wellbeing to find out more.