Flexible Learning - feed in to shape our future strategy
31 Jan 2022
Use this online form to tell us your views and suggestions for key strategic themes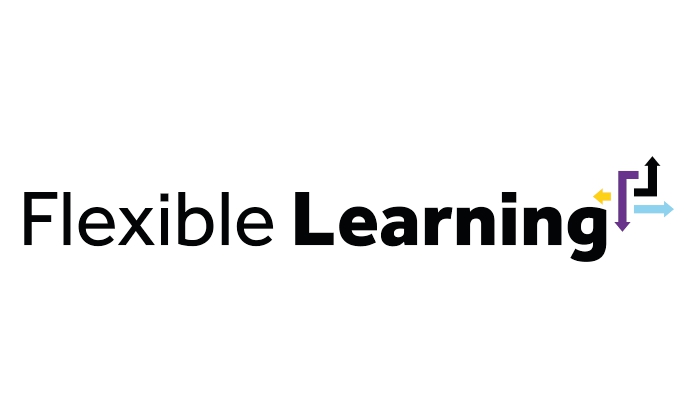 Flexible Learning is the programme of work we have established to create the right conditions and support structures to allow us to explore new ways of teaching and learning to give learners greater choice over pace, place, mode and qualification of study.    
As we continue to embed more blended and flexible learning across the University, work is ongoing to speak to as many colleagues and students as possible to shape the future Flexible Learning strategy. The strategy will go to Senate for approval in 2022, setting out our future approach to teaching and learning.  
Alongside holding twelve dedicated student workshops, more than 300 colleagues have joined our Flexible Learning network groups, working together across the University to help us explore how we can make the move to blended and flexible learning a success for staff and students.  
Feed in via open comments 
We recognise that not all colleagues have been able to attend the workshop sessions. Therefore, we are inviting all staff to feed in on key strategy themes, via an online form with open text comments for your suggestions and ideas.  
The questions we would like your feedback on are linked to our six strategic themes: Assessment; Accessibility; Digital skills and training, Technology (software and hardware); Space on Campus and Innovation.  
You can choose if you would like to comment on all themes, or you can just feed in on the areas that are most relevant to you.  Simply select which topics you'd like to comment on at the start of the form – each section will take around 5 minutes to complete. The online form will close on 16 February 2022.  
The key questions we're interested in are: 
Assessments – how do we ensure assessment is relevant, inclusive and trustworthy?  
Accessibility and inclusivity – how do we ensure that flexible and blended learning is inclusive and accessible for all students?  
Digital skills and training – what could the University do to support the digital skills of staff and students? 
Technology (software and hardware) – in terms of your current Teaching and Learning are there any areas of technology development and delivery that would make a real difference? 
Space on campus – how should our University's physical spaces look, feel and be used to support students and staff in the design and delivery of blended and flexible learning? 
Innovation – in what ways could flexible and blended learning be developed to enhance teaching, learning and the student experience?  
Thank you for taking part - your feedback will be vital to help steer our direction. 
Dan and Steve 
Professor Dan George, Associate Vice-President for Blended and Flexible Learning 
Professor Steve Pettifer, University Academic Lead for Digital Learning