Celebrate LGBT+ History Month in February
27 Jan 2021
As ever, LGBT+ history and the celebration of our diverse community are vastly important, which is why all our events will still be taking place online this year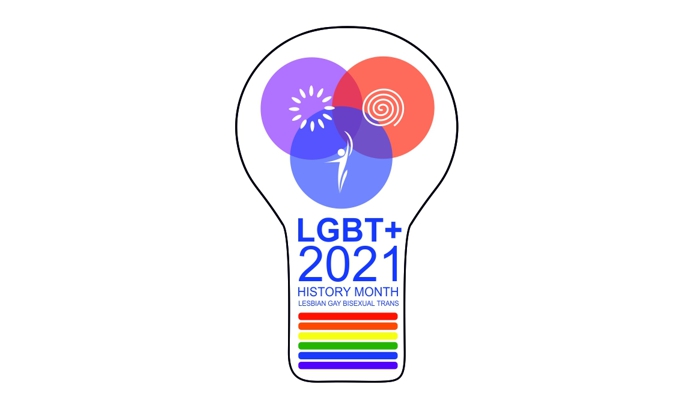 The theme for LGBT+ History Month this year is 'Mind, Body, Spirit' – and we have taken this into account while planning and selecting our events.
Monday, 1 February, Pronouns Day
From this day onwards, everyone is encouraged to update their pronouns in their email signatures and Zoom screens. Listing pronouns is an easy way to both normalise the practice and prevent misgendering, and therefore helps remove a barrier for our non-binary and trans communities.
Wednesday, 10 February, SPORT goes Rainbow!
To show support to LGBT colleagues, all attendees at online SPORT events will be encouraged to "rainbow up"!
Wednesday, 10 February, 'My LGBTQ+ History' Zine Making Session, 2pm – 4pm
Partially inspired by the LGBT Foundation's Black History Makers series, this session will see LGBTQ+ students recording their own history in the form of zines. Staff welcome to attend and get stuck in, too!
Thursday, 11 February, Wellbeing Seminar, 1.30pm – 2.30pm
Chris from We Are Wellbeing is hosting a wellbeing seminar for LGBT+ staff to learn about wellbeing challenges faced by the LGBTQ community, how to tackle them, and how allies can offer support.
Wednesday, 17 February, ALLOUT Allies Training, 10am – 12pm
Find out what it means to be an ally via this training session for registered allies.
Tuesday, 23 February, Alumni Panel Discussion, 6pm
Join a moderated panel discussion with some of our LGBTQ+ alumni on the topic of Mind, Body, Spirit.
Thursday, 25 February, Annual Quiz and Social, 5pm
Pit your wits in teams across a broad range of subjects, hosted by our inimitable host Barry.
In addition to these events, the student LGBTQ society also have a range of events happening and these can be found HERE!
If you wish to find out more or have a question about any of the above, then you can contact lgbt@manchester.ac.uk