WATCH: Open meeting with the Professional Services Leadership Team
28 Aug 2020
Professional Services Leadership Team answer your questions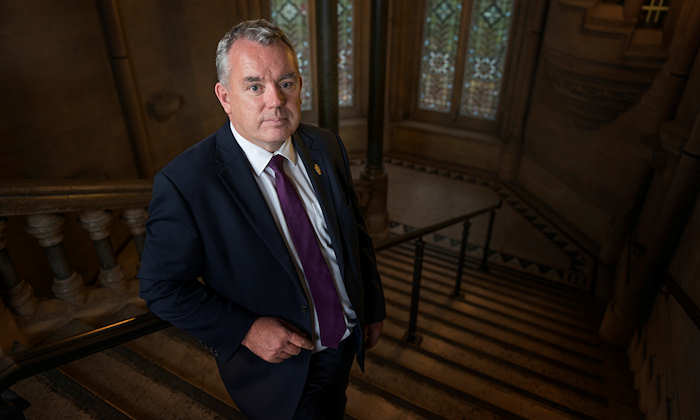 Colleagues were invited to attend an online open meeting with the Professional Services Leadership Team on Thursday, 27 August using the video and audio conference call platform, Zoom.
The online meeting, which was limited to 300 participants was also live streamed on StaffNet to over 300 people. The recording is now available to watch.
During the meeting Patrick discussed Reshaping PS, Claire Brown provided an update on student recruitment and Diana Hampson considered the return to campus. Participants who registered to attend the meeting on Zoom were also able to ask questions live.
The questions covered a variety of topics including our return to campus, social distancing and student recruitment. 
If you did not get a chance to ask your question during the meeting, please send it to registrar@manchester.ac.uk and a member of PSLT will then be in touch. 
The next PSLT open meeting will take place on Monday, 14 September at 10.00am. Further details will be shared shortly.
More information