Staff benefits update
19 Aug 2020
Financial wellbeing, discounts, cycle to work, walking and wellbeing benefits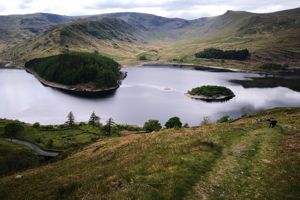 Despite the best plans, financial worries can happen at any time - even the best saver may suddenly be hit by a huge roofing bill or need a new car.  To support your financial wellbeing you can now access Mercer's financial wellbeing toolkit. This provides you with access to free guides and other financial materials they have produced to help you, your families and your friends manage your finances during this period.
Content includes:
Practical financial information
Money saving hints and tips
Checklists and planners
Videos or podcasts on financial matters
Links to other useful sites providing information on support available
You can still make savings with UniDiscounts on a range of entertainment, food, health, outdoors, travel and beauty services.  You can go out to help out by purchasing cinema tickets with the Cinema Society and savings up to 40% at the same time! With Merlin attractions you can escape from aquariums to theme parks, dungeons to historic buildings, there's something for everyone.
Walking is still something that can be enjoyed during the current crisis. You can save with Team Walking who offer a fantastic range of outdoor adventures from sociable Boots & Beer Walking Weekends and adventurous wild camping trips to guided mountain hikes, challenge walks, philosophy walks and guided Coast to Coast walking holidays.
Check out the latest offers with Wider Wallet. If you haven't registered please copy the Access Code S439777W and paste in the New Member Registration Box on the Wider Wallet link. This month there are offers on English Heritage membership, travel, savings with Joules and leading supermarkets plus offers on Sky golf channel and so much more.
Cycling
If you are considering purchasing a bike or updating you can access our Cycle to Work Scheme. Now is the time to sign up to for Cycle September too.
Register at lovetoride.net/gm and join The University of Manchester Team. Log rides manually or connect via your favourite cycling app (Strava, MapMyRide or Endomondo). Your rides will be recorded automatically and will sync your last 30 days of riding. You can win amazing prizes for riding and encouraging, including bikes, vouchers and much more.
Staff wellbeing
Visit staff wellbeing news for the latest updates and notifications of online events. Visit UoM's Sport ages on Facebook and Instagram for information on the latest virtual sessions. If you feel you have lost your confidence recently the Learning and Development Team have some resources.
Have you taken advantage of the Eat Out to Help Out Scheme? Until the 31 August, you can get a 50% discount when you eat in at restaurants that are registered with the scheme. You can receive a 50% discount on food or non-alcoholic drinks to eat or drink in (up to a maximum of £10 discount per diner). Offer is Monday – Wednesday.
Keep well and keep up to date with all your benefits and wellbeing options.