Update on our University's equality, diversity and inclusion response
05 Aug 2020
A message from Professor Nalin Thakkar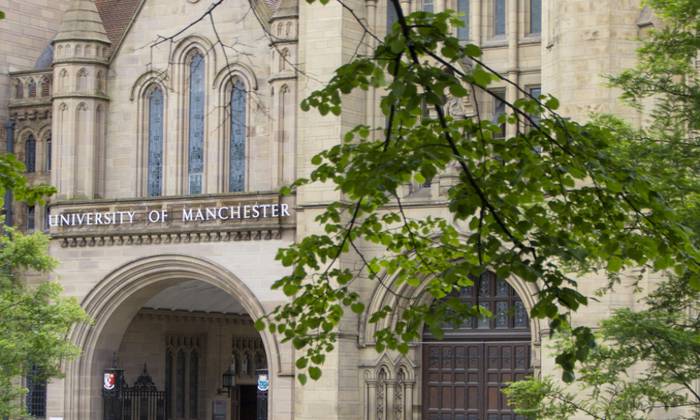 In my last message on the Black Lives Matter movement, I spoke about our ongoing commitment to equality, diversity and inclusion and the need for our University to do more - involving as many members of our community as we can.
It is important that we reflect on what we do now and how we can make improvements, so I have formed a group of senior professional services and academic colleagues and Students' Union representatives to develop additional concrete actions. This group has already met several times and has made a great deal of progress.
Our group's priorities are to:
Articulate and bring coherence to the range of existing work being undertaken at the University for Black, Asian and Minority Ethnic (BAME) students and staff.
Identify key gaps in our work and make recommendations for further action.
Focus on key areas of activity:
Black students' admissions, funding, attainment and the learning experience
Black staff recruitment, progression, pay and employment experience
How Black lives are represented in the University's history and heritage.
Although the focus of this initiative is particularly experiences of Black students and staff, this is part of our wider equality, diversity and inclusion strategy. This already includes a large number of measures such as our Race Equality Charter Mark, our Diversity & Inclusion Student Ambassador Programme, and our Report and Support platform.
It is important that a broad membership of our community is involved in this work, so we are ensuring that student partnership is integrated at every opportunity and students are shaping our response. We have also engaged with our BAME staff network group around potential actions to take forward.
To make sure that this work is not lost, we will integrate it into our new Equality, Diversity and Inclusion Strategy.
Our group has now met to finalise our actions and begin work on a detailed report. This report will be ready in September, at which point I will host an open meeting for staff and students where there will be an opportunity to discuss our recommendations. We will then publish the full report and implement its findings.
Our University has the potential to create substantial change on campus, and in our communities. By taking into account the views and experiences of these communities we can make concrete changes to build a more just and equal society, in particular for our black colleagues and students.
I will continue to update you on our progress.
Professor Nalin Thakkar
Vice-President for Social Responsibility
Further information: