WATCH: Open meeting with the Professional Services Leadership Team
11 Jun 2020
Today, Thursday, 11 June, 10.00am – 11.00am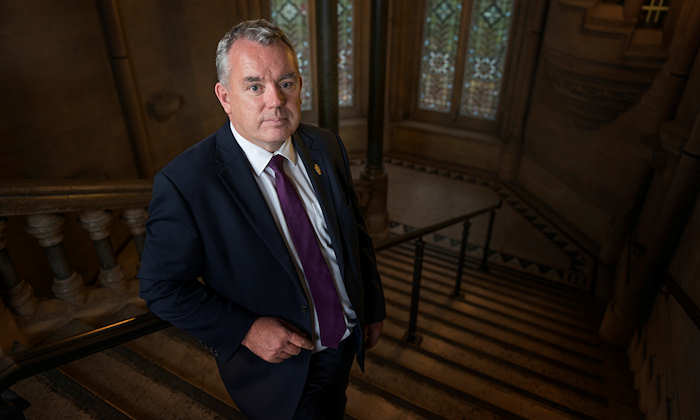 Colleagues are invited to attend an online open meeting with the Professional Services Leadership Team today, Thursday, 11 June, 10.00am – 11.00am using the video and audio conference call platform, Zoom.
The online meeting, which is limited to 300 participants, is now full, however, staff can watch the live stream below from 9.45am. A recording of the open meeting will also be available on StaffNet for staff to watch at a later stage.
Participants who registered to attend the meeting on Zoom can ask questions live by using the 'raise hand' function or the chat function. 
Colleagues have also submitted questions in advance which will be answered by Patrick and other PSLT members during the meeting. 
If you successfully registered for the meeting you were sent an email yesterday via Eventbrite with the Zoom meeting link.
Please note, this meeting will be recorded and live-streamed.