Staff benefits update
04 Jun 2020
Ways to save money on holidays, energy costs and health inspiration for Joyful June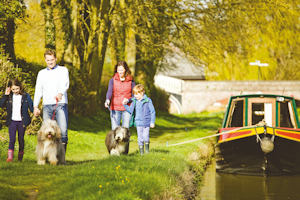 On UniDiscounts, CSSC Sports and Leisure have updated their page. With membership you'll get access to a huge range of sports, leisure and health benefits at phenomenal prices. Plus, make great savings on online shopping, home fitness, and home entertainment. It also includes Gym discounts to 3,000 national gyms like Anytime Fitness, Bannatyne Health Club, BMF, DW Fitnees First, Primal Gym, PureGym and Xercise4Less and many local gyms, health clubs and leisure centres for when they start reopening.
You may now have more confidence to consider booking a staycation this summer/autumn. There are great options with Cottages.com, Hoseasons, Coastal Retreats and more on the staff travel discounts.
If you are concerned about energy costs you can save up to £300 on Tonik's competitive green tariffs. Includes £50 Credit, plus get a free boiler service through HomeServe usually £84* via Wider Wallet. The new Green Power tariff means over £300 savings compared to a Big 6 standard variable tariff. It is 100% renewable electricity sourced from a mix of solar and wind farms. Tonik offer the option to upgrade to carbon neutral gas too – 10% of which is green gas captured during farming processes and the remaining 90% carbon offset. Visit the staff discounts page and follow the guidance on how to register for free access to Wider Wallet. Other offers they are sharing this week include
Save up to 50% on bookings with Eurocamp
Get Sky Ultimate TV for £25 p/m for 18 months
Save 10% on all orders with Bunches (ethical florist)
Save up to 20% with Fitbit's exclusive online discount code
Your Welbeing
Check out the staff wellbeing calendar for all the latest national health days and wellbeing options that you can access from home. This month is Joyful June via Action for Happiness.You can follow their calendar for daily inspiration. Today (4th June) is show your appreciation to those who are helping others! This month we also focus on Being Healthy – one of the University's six ways to wellbeing.  This can simply be staying hydrated and make healthy food choices, getting your five portions of fruit and veg a day. For others, try and have a regular sleep routine and take regular breaks when working from home (don't stay seated for more than an hour). You can also watch one of our wellbeing lectures for information on sleep, mindfulness, resilience and taking care of yourself. Self care, during this crisis is vital.
It is World Blood Donor Day on the 14th June, but you may not be aware that the NHS Blood and Transplant Service is now collecting COVID-19 convalescent plasma from people who have recovered from this illness for use in COVID-19 clinical trials. The trials will investigate whether convalescent plasma transfusions could improve a COVID-19 patient's speed of recovery and chances of survival. If you have had a positive test result for coronavirus or the symptoms, you may be able to help by donating plasma at one of their main donor centres. All details of days above can be found on the staff wellbeing calendar.
Don't forget you can follow UOMSport on Facebook, Instagram and YouTube for their fantastic range of videos of exercises to follow. To support your mental wellbeing the staff wellbeing pages has a range of links and signposts support for you during the Covid crisis.
Keep well and keep up to date with all your benefits and wellbeing options.