University position on pay and USS pension dispute
21 Nov 2019
Strike action to take place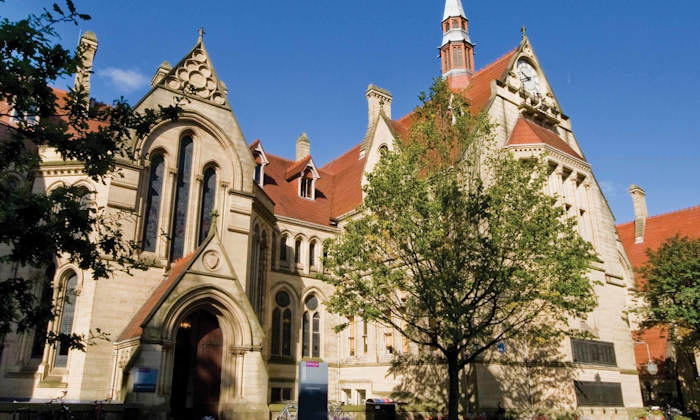 Following the recent ballots on pay and the USS pension, we have been notified that University and College Union (UCU) members will take strike action on 25-29 November and on 2-4 December (inclusive), and action short of a strike from 25 November.
It is always deeply regrettable when the collegial culture of our University becomes embroiled in industrial dispute and we had very much hoped that this would be avoided and that it might still be avoided. Our University is fundamentally about the people who work and study here, and we do everything we can to attract, retain and develop our staff. Pay and pensions are an important part of this; they are negotiated at a national level and we have published all of our responses to the national consultations on StaffNet. 
We do not know how many of the ~2,000 UCU members (out of our ~12,000 staff) will participate in the industrial action. We anticipate that the impact of the action will vary considerably across the campus. While we fully recognise the rights of staff members to take industrial action, our priority must be to minimise any impact on our students.
We firmly believe that the outcomes on both pay and USS pensions deliver the best benefits for both our own staff and the ongoing financial sustainability of our University (see below). Against this backdrop, the decision by UCU to take industrial action is highly regrettable. 
Our staff costs have risen significantly in recent years, and will do so much further this year with increased pay and pension costs. Since fee income for home/EU students has remained level, while all other costs have risen with or above inflation, we have very real pressures on our limited resources. We have outlined online where we spend our income.
Some of the key factors at the heart of the current disputes and our position on these are set out below.
USS Pension
We know how important pensions are to our staff. USS is one of the few remaining defined benefit pension schemes providing guaranteed benefits for the majority of members, that is funded by members and their employers. As a result of a recent national agreement, both the University and staff members of USS pay more in pension contributions such that members' benefits are protected at current levels.  
From 1 October 2019, the University's contribution increased from 19.5% to 21.1% of salary, whilst members' contributions increased from 8.8% to 9.6%. Employers are paying 69% of the extra costs and staff 31%, which is higher than the agreed contribution ratio of 65:35.
For a USS member on a salary of £40,000 p.a., this increase of 0.8% of salary will result in an increased contribution of £18 per month after tax. UCU indicated previously that its members would pay more (an extra 1.4% of pay was offered by the head of UCU) to maintain benefits.
If these changes had not been agreed, contributions would have risen to 10.4% for members and 22.5% for the University from 1st October 2019, with further increases in April 2020. You can assess your contributions and see a film about defined benefits pensions by an independent expert.
These changes are required legally by the USS Trustee and The Pensions Regulator to tackle the USS deficit. Although there has been much debate over the size of USS's projected deficit, The Pensions Regulator is unambiguous in its view that the scheme's funding position means there is a deficit, which must be paid down and has questioned whether the changes are sufficient. The Joint Expert Panel (JEP) has suggested that the deficit may be lower, but have been clear that they have considered 'upsides' but not all 'downsides' in their assessment. We await JEP2.
The extra USS contributions will cost our University about £4.6m p.a.. We have agreed to this given the great value of pensions to our staff, but it will inevitably limit our ability to invest in other areas that are important for our staff and students. We will simply not be able to meet further increases.
Pay
At the conclusion of the recent national negotiations, we were advised by the Universities and Colleges Employers Association (UCEA) to implement the national pay award which means all of our staff received a base pay increase of between 1.8% and 3.65% from August 2019. 
This national pay award and annual increments are such that the average pay increase (excluding promotions) this year was 3.5% (ie above inflation) and greater for lower paid staff. 
Data from the ONS Annual Survey for Hours and Earnings shows that full-time median pay in universities continues to exceed levels in the wider economy in all occupational categories. UCEA has prepared infographics to illustrate this.
For academic staff (lecturer) and PS staff at Grade 7 the normal entry salary is currently £41,256 p.a. and average pay for our academic staff is £63,369 p.a. We also provide a generous benefits package, which are sector-leading, including training and development, generous annual leave allowance, and a range of wellbeing services.
We are taking action to address the gender and BAME pay gaps. We hold national accreditation for Athena SWAN and the Race Equality Charter Mark, and we are among only 3% of employers to report on our BAME pay gap. 
We aim to minimise the use of fixed term contracts (FTCs) in accordance with the provisions of our agreed Contracts of Employment Policy. This stipulates a limited set of circumstances in which FTCs can be used. Outcomes are monitored by a Contracts Working Group comprising HR and trade union representatives. Of staff on FTCs, virtually all are PhD students with a contract for a small amount of teaching (PhDs are always of fixed term) or staff who are supported on externally funded grants or contracts with a defined period of funding. This is normal for any successful research university. These numbers should increase if we are successful in our research.
We recognise the difficult choice that our staff are facing and we thank those who will continue to work in the interests of our students and those who will do all they can to limit the impact on our students. We will use our best endeavours to safeguard the core mission and values of our University and its integrity as a collegial community as we face this difficult time.
Karen Heaton, Director of HR Services
Further information: