Watch – all staff open meetings livestream
24 Jun 2019
Watch the all staff meeting with Patrick Hackett and the Professional Services Leadership Team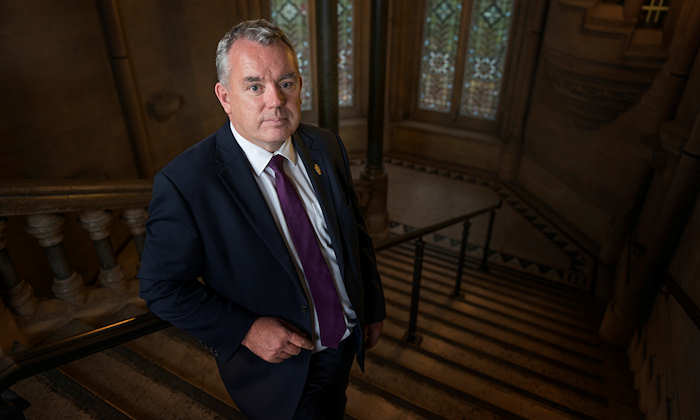 The all staff open meeting with Patrick Hackett and the Professional Services Leadership Team (PSLT) will take place 2.00-3.00pm on Tuesday, 25 June.
To watch the livestream visit the StaffNet homepage and click the banner at the top of the page.
If you would like to submit a question via Slido:
Visit www.slido.com
Enter the event code #OM07
Click 'join'
Input your full name
Submit your question and vote questions up by clicking on the 'thumbs up' icon
Please note, we are unable to publish questions without your full name.
For those unable to attend or watch the live stream a video of each event will be available. 
We endeavour to answer as many questions as possible during the event. However, if we don't make it to your question we will respond to you directly following the meeting. 
More information