Sign up - PSLT open meetings
06 Jun 2019
All staff invited to attend a meeting with Patrick Hackett and the Professional Services Leadership Team (PSLT)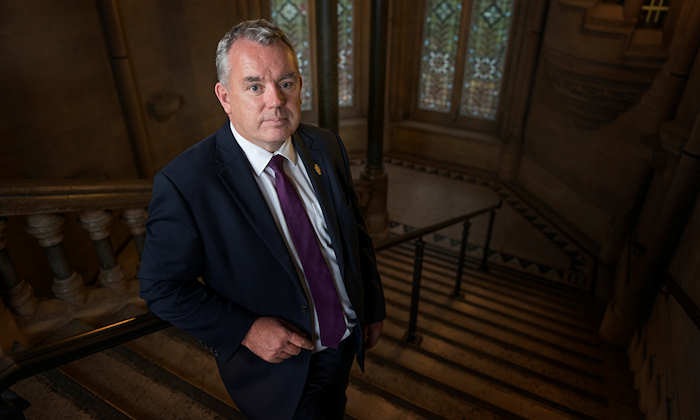 Dear colleagues,
I would like to invite you to the next open meetings for staff that will take place as follows:
11.00am - 12.00pm on Thursday, 20 June in Simon building, Lecture Theatre E
2.00-3.00pm on Tuesday, 25 June in Crawford House Lecture Theatre 1
This is an opportunity to hear about our shared priorities, and future opportunities and challenges.
During the meeting I will give an overview of the Staff Survey results for the PS. I will also provide an update on the Our People, Our Values theme of the next University Strategy and how we will be involving you in its development.
As with previous open meetings there will be a Professional Services Leadership Team (PSLT) panel Q&A session to give you the opportunity to get involved in discussions. 
You can either ask your question on the day or submit your question via Slido using the event code #OM06 or #OM07.
Following staff feedback we will take questions from the floor before moving to Slido. We will also open up Slido one week before each meeting so that you can submit and vote on questions you'd like to hear more about. 
Please do get in touch via Slido and where possible, I or a member of the PSLT will respond prior to the meeting. To make sure we can respond to your questions you will need to leave your name which will be published on Slido alongside your question. 
As you know, I'm personally committed to engaging with colleagues and these meetings are part of a wider schedule of staff events and visits that I and PSLT colleagues are taking part in across our University. 
Please sign up for these meetings via Eventbrite.
We very much hope that you will be able to join us.
My best wishes,
Patrick Hackett
Registrar, Secretary and Chief Operating Officer