Staff Survey 2019 has raised over £3,000
12 Mar 2019
So far £3,405 has been donated to three local charities chosen by you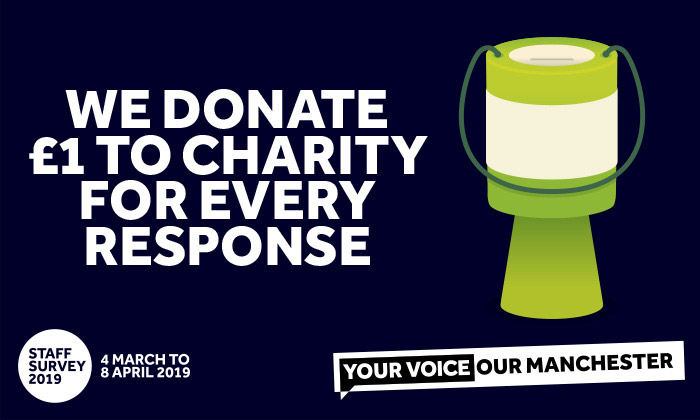 As part of this year's Staff Survey 2019, the University is contributing £1 to local charities for every completed survey, doubling the donation if we receive over 8,000 responses. 
Thank you to everyone who has already submitted their completed survey. This has helped us to raise £3,405 for local charities. Here's how you've chosen to pledge your donations so far:
Big Change Campaign: £1993 donated
City of Trees: £910 donated
LINK Good Neighbours (Trinity House): £502 donated 
If you haven't yet completed the Staff Survey 2019, you've got until Friday, 8 April 2019 to give the Leadership Team your views about your working environment. Completing the survey will help raise even more money for these three charities, and it will also mean you'll be entered into a prize draw to win one of £250 vouchers for a mini-break.
You'll be asked at the end of the survey which charity – from a choice of three – you would like to send your donation to.