It's #GivingTuesday: Time to give a thought to what really matters
29 Nov 2016
Tuesday, 29 November - our chance to step aside from the consumerism of Christmas and think about giving our time, money or support to a worthwhile cause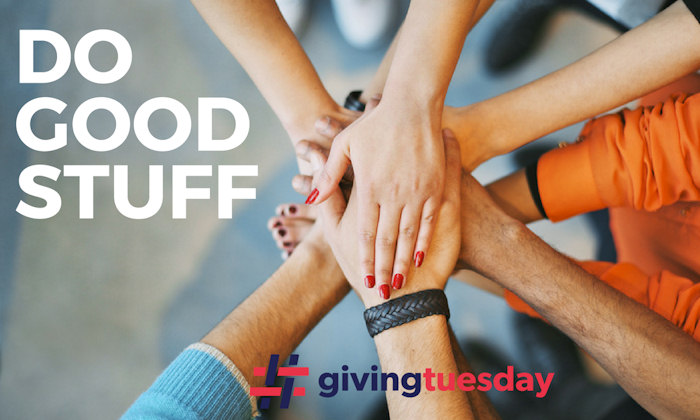 The assortment of gifts below will cost you time, money or commitment – but you won't find them in any shop or online.
Making a Difference Fair (11.30am–2pm)
Renold Building Concourse
Find out how you can do your bit on this day, by coming along to the Making a Difference Fair. Hosted by the Faculty of Science and Engineering, this volunteering showcase will introduce you to a range of organisations which welcome volunteers.
Among the organisations which will have stands at the fair are:
SPORT – volunteering opportunities for staff or students (many need no sporting skill)
Wood Street Mission
Staff Networks
Workplace Giving
Schools-University Partnership
UMBUG (University Bicycle User Group)
School Governors
Crowdfunding at Manchester – find out how to fundraise for University projects which have an impact on our local, national or international communities
Anyone, staff or student, is welcome to attend. You'll have a chance to win a £50 High Street Gift Voucher if you visit a stand in the fair and submit a completed evaluation.
First Aid CPR
Barnes Wallis Building (12 noon-2pm)
Learn how to save a life - pop along for a 30 minute first aid skills session.
Give money to a good cause
Make #GivingTuesday the day you start supporting a favourite charity regularly from your pay through Give As You Earn:
Give time by volunteering
There's a whole host of voluntary activities you can get involved in. Why not volunteer to become a school governor, join a Green Impact Team or support a graduate to become more employable. Find out more about these initiatives and more on the Social Responsibility website: 
Find out what giving means to Manchester
Alumni, staff, students and supporters make donations to The University of Manchester, to support students from disadvantaged backgrounds and the world-changing research which happens here. 
Read the Philanthropy at Manchester blog, to learn more about the impact of donations:
Celebrate your giving!
How are you making a difference? Share your story and encourage others to get involved on Social Responsibility's Make a Difference Tumblr site.
Follow #GivingTuesday to hear how other people are raising money for good causes or giving time through volunteering. Tell your story!
Want to know more?
Visit: