Staff benefits update – 24 January 2018
24 Jan 2018
This week there are offers for the Mindful Living Show, on unique ante natal classes that combine pregnancy yoga based movements and a Malmaison Spa offer, options to save on holidays this year and more!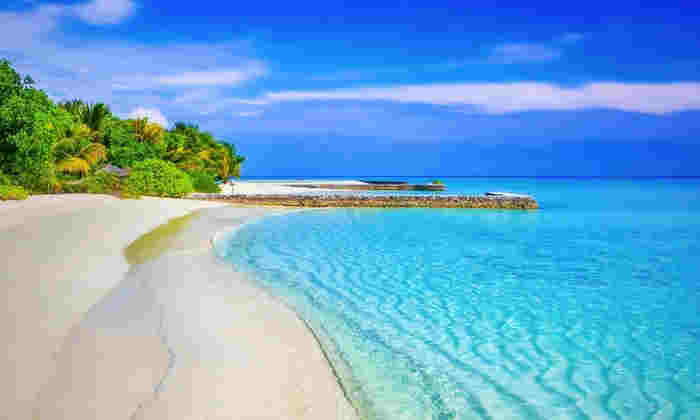 The Mindful Living Show
The Mindful Living Show launches in Manchester on Friday and Saturday, 2-3 February 2018.  This event focuses on the benefits of mindfulness and meditation.  To find out more visit their website. The show organisers have recently announced that Ed Halliwell, one of the UK's best known teachers, speakers and authors on the subject of Mindfulness, as the Opening Keynote speaker on Friday, 2 February. He will be looking into the Heart of Mindfulness and sharing his experience of how practice can help in difficult times.  The event will also host an exclusive screening of the new Thich Naht Hanh movie 'Walk With Me' for all Friday visitors. Visit our secure staff only discount link for tickets.
If you are interested in wellbeing visit the University's wellbeing pages and blog!
Family friendly
The Daisy Foundation (The Heatons, Cheadle and Wilmslow) is offering  University of Manchester staff  an introductory discount of 15% on your first 6 week term and 10% for all further terms you book with them.  They are a unique antenatal class combining pregnancy yoga based movements AND antenatal education, breathing techniques and relaxation. Classes utilise a range of techniques including hypnobirthing, muscle memory, somatic education principles and more. The Gro Company provide you with a 15% discount which will help save on their new pillowy soft 2.5 tog Jacquard Grobags that are perfect for snuggling up in on cooler evenings. Little ones will love to run their fingers over the tactile knitted fabric as they drift off to sleep warm and cosy.
Pamper time
One of our regular discount providers, City Scene, is sharing a 50% off ESPA treatments at Malmaison. Visit the hair, health and beauty discounts for even more offers for you from MacDonald's Hotel Spa, Trevor Sorbie and a range of massage therapists.
Travel
January and February are very popular months for booking holidays. Cottages.com has a number of offers for you for Valentines, Half Term and June/July breaks. All boosted with their ongoing discount for you. You can also save up 33% with Hilton Hotels, up to 30% with IHG, 15% with the leading Central Edinburgh Hotels group, up to 60% with OMGhotels.com as well as great savings on terminal parking at Manchester Airport. Find out more on the travel discounts. 
Super Break are boosting their standard discount to University staff during the period Thursday, 25 January to Thursday, 8 February 2018! This gives you extra time to plan a break for the upcoming Valentines weekend, half term or later in the year.
The Cinema Society
We hope you're enjoying the great range of films available at your local participating cinema via The Cinema Society. With many highly rated Oscar nominated movies in local cinemas currently you can log in our Cinema Society link to save up to 40% on the cost of your tickets for yourself, friends and family. You can access discounted vouchers for ODEON, Cineworld, Showcase, Reel, The Light and VUE Cinemas. There's no minimum purchase and no subscription fees, you simply buy e-codes through the site when you fancy going to the cinema and exchange those codes for tickets on booking. It's that simple! 
Staff discounts
You can access over 150 discounts via UniDiscounts and hundreds via Wider Wallet which is a private discount and benefits package that you have privileged access to.  If you haven't registered for your free membership yet, you can sign up here to access leading High Street offers.  This month there is a chance to win a Haven holiday!
You can keep up to date with all your benefits and discounts via Staff benefits.