Civic celebration event sets scene for Manchester Museum reopening
24 Jan 2023
On Thursday, 19 January the first in a series of celebration events was held to highlight Manchester Museum's role in the cultural, educational, social, and civic life of our city region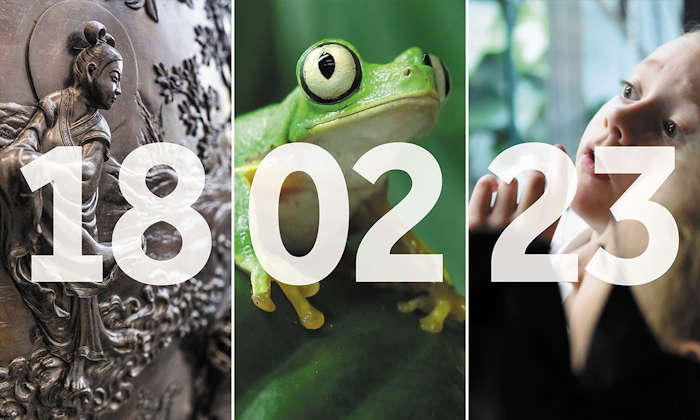 Manchester Museum is to reopen to the public on 18 February 2023 following its most ambitious transformation in a generation.
The Museum held the first in a series of celebration events one month before its official opening. Attendees included University colleagues, community sector organisations, councillors, MPs, Manchester City Council and Greater Manchester Combined Authority officials, NHS, and Greater Manchester Police representatives.
Councillor Rahman, James Daly MP and Vice-President for Social Responsibility Professor Nalin Thakkar gave speeches before musician and South Asia Gallery Collective member Aziz Ibrahim and Kathak dancer Kanchan Maradan gave a spellbinding performance. Guests were also given a sneak peek at the Golden Mummies of Egypt exhibits.
The £15 million transformation is supported by public funding from Arts Council England, The National Lottery Heritage Fund, our University, and numerous philanthropic supporters.
Esme Ward, Director of Manchester Museum, said: "February 2023 will mark a huge moment in Manchester Museum's rich history as we open our doors following a major transformation.
"We have extended the building, making room for more joy and learning and evolving into the museum Manchester needs. Beautiful new galleries and exhibitions will showcase the best of the museum's historic collections, as well as addressing the urgencies of the present day and highlighting the complexities of our world. We have also listened to advocates with lived experience, and inclusive new spaces and features are incorporated throughout.
"We can't wait to welcome our visitors back."
Find out what our colleagues are most excited about for the Museum's reopening:
The public will be invited to new galleries including the South Asia Gallery, a British Museum partnership and the UK's first permanent space to explore the lived experience of South Asian diaspora communities. There will also be a new Lee Kai Hung Chinese Culture Gallery, the Belonging Gallery, a brand new dinosaur display and Golden Mummies of Egypt, its first blockbuster exhibition opening in the new Exhibition Hall.