Our future - Global influence
21 Jul 2022
What we've achieved in the Global Influence theme of our strategic plan and what's next.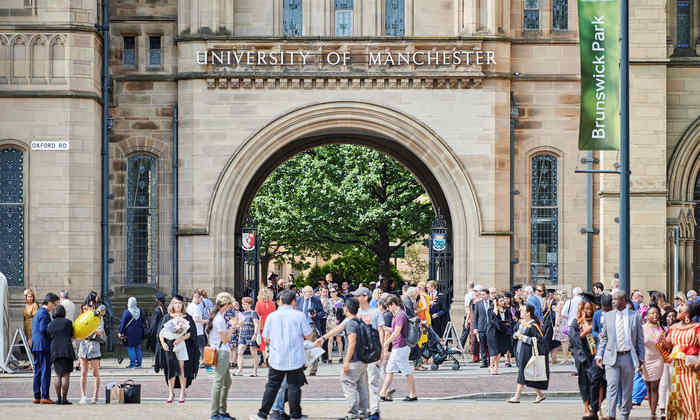 Our aim is to be consistently ranked as one of the top 25 universities across a portfolio of global influence measures. 
We aim to achieve this by focusing our next phase of impact and innovation against three main priorities:international collaboration and partnerships; attracting global talent; and global reputation.  
Achievements to July 2022 
 
International collaboration and partnerships 
 
We continue to be a truly international community with staff and students from around 160 countries. We also launched the three-way Manchester Melbourne Toronto Global Alliance to strengthen existing trilateral collaborations across science, technology, engineering and mathematics (STEM) and non-STEM areas such as cancer, cities, the creative economy and migration studies. Initiatives include a 3-way seed-fund, joint doctoral programmes and a collaborative centre on digital health.   
Partnerships were also established with KTH Royal Institute of Technology, Stockholm University, the University of Bordeaux and Tel Aviv University.   
The first stages of our plan to diversify the country of origin and course mix of our international student population was implemented.  
International collaboration and partnerships  
In the coming year we will complete our portfolio of strategic partnerships, with Germany and India particularly in mind, and advance our diversification strategy. We will continue to support events and activities which enhance the University's global reputation.