Supporting each other, during the current European conflict
01 Mar 2022
Support and advice for staff and students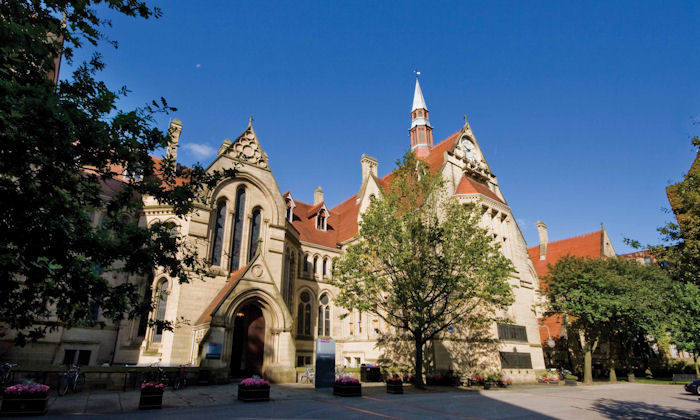 Across the University of Manchester, we are all hugely concerned about the dreadful conflict in Ukraine. 
At our core, we are an institution focused on advancing education, knowledge and wisdom by research, scholarship, learning and teaching, for the benefit of individuals and society at large. We do so in a safe and tolerant environment. 
We are therefore urging commitment to peaceful co-operation, mutual understanding and support international calls for de-escalation, restraint from military action, and peaceful conflict resolution.    
We know that ongoing events will be especially worrying to our Ukrainian and Russian students and colleagues with families and friends now directly caught up in the conflict. 
We have already been in contact directly with all Ukrainian, Russian and Belarusian staff and students to offer whatever help and support we can at this very difficult time – and we will continue to do so. 
More broadly, we are of course particularly mindful of the direct impacts on our staff, students and wider stakeholders of the current conflict. Such events can affect us all in different ways. 
Please remember that we are here to support you, at all times. 
We have a range of support resources and services available for staff through the staff wellbeing section of StaffNet, including 24/7 access to counselling and support through our employee assistance programme, Validium.
The UK Government's Foreign, Commonwealth and Development Office (FCDO) has advised against all travel to Russia. We are working currently to safely return a small number of members of our University community who are in Russia. 
If you are currently in Russia and need assistance to leave the country, contact the AIG Emergency Helpline on 01273 727416. If you are planning to visit Russia in the next two months, you should cancel your trip immediately. Please also carefully consider any planned trip to neighbouring countries. 
Students concerned about the impact of the situation on their mental health and wellbeing can reach out to a range of services - including some that are available 24/7 - through the Student Support website and the Students' Union Advice Centre. We also have our mitigating circumstances procedure in place for taught students and support for changes of circumstances for Postgraduate researchers, should any student be worried about impact on their studies. 
Some students may also be feeling anxious about their finances, particularly if transfer of funds to them from overseas may be delayed. Our Living Cost Support Fund is there to help.
Above all, please take care, and If you have any concerns please do speak with your line manager or your People and OD Partner. Students can also reach out to their Academic Advisor/Supervisor or one our services, at any time.
People are also asking what they can do as individuals and what the University can do at this time. We will be working with the Council of At-Risk Academics (CARA) to identify opportunities to assist academics threatened in this conflict. In addition, staff and students may wish to donate to the British Red Cross crisis appeal. 
We will continually look for ways to support our students and colleagues, as well as supporting Ukrainian and Russian students and scholars affected by this conflict.