Keeping our campus safe
04 Jan 2022
A message from Professor Nalin Thakkar, Chair of the Campus Management Group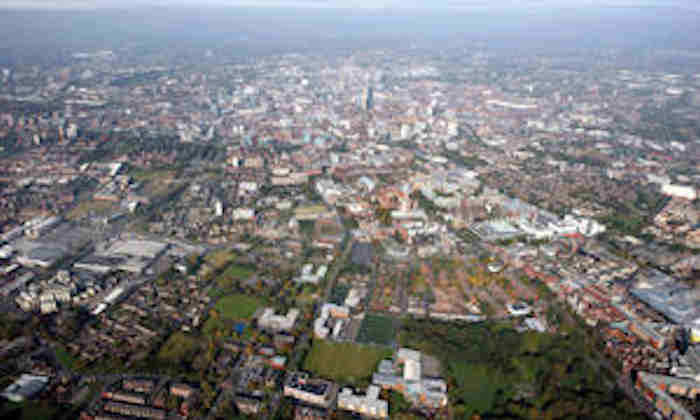 I hope you all managed to have a restful and relaxing Christmas and New Year. I want to thank all our staff that have continued to work over the Christmas period to support our students and critical operations.
The rates of infections due to the Omicron variant of COVID-19 remain very high but thankfully do appear in most cases to cause a milder infection and there has not been a significant increase in mortality rates.
Our campus remains open
There has been no change in the government guidance on activity in higher education, which is that schools, colleges and universities should remain open for in-person teaching.
Our campus is open for research activities, assessment activities and the remaining teaching for Semester 1, although the majority of in person teaching is planned to start in early February with commencement of Semester 2. Our research laboratories, libraries, learning spaces, catering, sports and student support facilities remain open.
Staff who are not required to support these activities should continue to work from home for now.
Staying as safe as possible
We continue to have everything we can in place to make our campus as safe as possible but the most important thing for everyone is to get vaccinated and/or have their booster vaccination.
Lateral flow tests are readily available for all staff and students from catering outlets. We strongly encourage you to use these twice a week and isolate and confirm with a PCR test if you test positive.
Face coverings remain mandatory on campus. There are very few reasons why someone may not be able to wear a face covering. If you think you are medically exempt then you must arrange to speak to Occupational Health so that we can make alternative provisions for you.
Single use face coverings and hand sanitiser are available throughout campus. Please use the disposable face coverings provided instead of reusable cloth face coverings as they are more effective.
Clear ventilation and cleaning procedures are in place
In addition to these measures, we continue to monitor the situation and are having regular meetings with our local authority public health teams and experts to ensure we are doing everything possible to keep our staff, students and the wider community as safe as possible.
Best wishes, Nalin
Professor Nalin Thakkar, Chair of the Campus Management Group and Vice-President for Social Responsibility