Introducing hybrid working for Professional Services colleagues
06 Oct 2021
Jo Atkinson, Finance Business Partner for Planning, discusses how her team is embracing hybrid working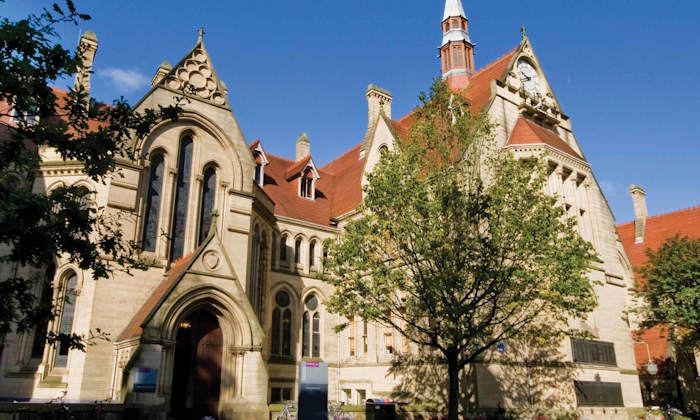 Tell me about your role and what you do? 
I work alongside a team of 18 other Finance Business Partners and Finance Officers. I'm the Business Partner for Planning and the Strategic Change Office (including the Strategic Change Subcommitee), so I'm responsible for managing the finances and budgets for the University's strategic projects. 
How have you approached discussing hybrid working with your team? 
I became a flexible working champion earlier this year when the University first announced it was introducing a hybrid working trial for Professional Services (PS) colleagues. Initially, I put the feelers out in our team by asking people how they generally felt about hybrid working – fears, and ambitions about how it could work for us. Everyone was very open about wanting to continue to work predominately work from home.  Many people in the team had experienced benefits from working remotely over the past 16 months from a wellbeing work-life balance perspective, as well as efficiencies, productivity and workload management. 
Experiences varied, but overall, we wanted to take the benefits of home working into new ways of working in the future. I helped to draft a team charter which everyone contributed to; Finance have subsequently adopted a charter outlining how we want to work together in a hybrid way which covers the whole of the Directorate. 
Has it been easy or hard to determine which hybrid categories different roles fall into? 
In the immediate team, we fall into the third category, predominately working from home. It was an easy decision for us because we looked back at the past 16 months and asked ourselves – is there anything we couldn't do effectively as a result of being off-campus, and the answer was no.  
One thing we flagged that we missed was the face-to-face social side of things, but we know we can use our time on campus to catch up on this! Overall, we know we can successfully do our work, working from home. 
Some other teams within Finance do have quite different roles – such as the Accounts Payable team – which necessitates them being on campus to perform tasks such as invoice processing
What kind of things will colleagues be doing on those days when they are on campus?

We've worked out that our on-campus days would be best spent on one-to-one and smaller core team meetings or any collaborative work that will best be done in a face-to-face environment. It will also depend on whether our business partners need any face-to-face meetings. 
How will you be evaluating how hybrid works for you and your team over the coming months?
We'll set time aside every couple of months in our team meetings to review how well it's working for us. We'll reflect on how we are delivering our service and review any feedback from our Business Partners.
Do you have any advice for colleagues who are currently exploring hybrid working at the moment? 
Take the time to speak to your team properly and give everyone an opportunity to share their thoughts and ideas. Not everyone feels comfortable speaking up in larger group meetings so it's important to give people a range of channels to ensure everyone has a voice.
Empower the team to enable them to work well and thrive, regardless of where the work is done.
More information