Manchester students to help collect Marcus Rashford mural messages
21 Jul 2021
MA students from the Institute of Cultural Practices at our University will help with collecting the messages and documenting the process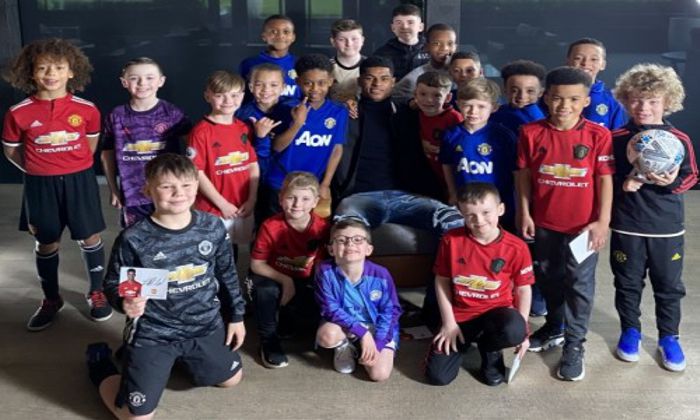 Museums across Manchester are discussing how best to preserve and share the thousands of messages left on the mural of footballer Marcus Rashford, ahead of their removal on Friday.
The mural, which is displayed on the side of a cafe in Withington, south Manchester, has attracted huge numbers of people since the Euro 2020 final between England and Italy on 11 July and the subsequent racist abuse aimed at Rashford and other Black players from the England team.
The racist graffiti on the artwork was initially covered up, but members of the public, some travelling from across the UK, left messages of support, love and solidarity.
A team from Manchester Art Gallery and Central Library Archives+ are preparing to remove the messages on Friday, 23 July and transport them to the Central Library's archives department for safe-keeping. Our MA students from the Institute of Cultural Practices will assist with collecting the messages and documenting the process.
Manchester Art Gallery, Central Library's Archives department, the People's History Museum, the National Football Museum, our University, and the Withington Walls project, which first commissioned the mural, have been discussing how best to preserve the tributes – and make them widely available to the public.
Manchester City Council said no decisions have been made on where the messages will eventually be kept: "The priority at this stage is simply to preserve them and protect them from the weather. It is hoped that by preserving the messages they can be made available for education and public display in the future as an important and permanent reminder of just what a significant moment in the city and country's cultural history this has been."  

Rashford, who grew up near Withington and plays for Premier League football club Manchester United, will also be consulted over the future of the messages. Marcus has received plaudits for his community and charity work, especially against child poverty, and last year he became the youngest-ever recipient of an honorary degree from our University.