Staff Wellbeing Update
01 Apr 2020
Keeping healthy while working from home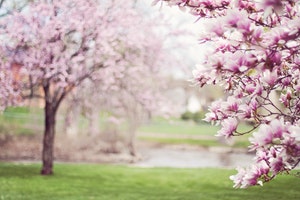 With everyone now on lockdown and working from home, we wanted to share some useful links to help support you and your loved ones at this time.
The University's coronavirus web pages are continually being updated to reflect the latest guidance. You can also access advice via the National Health Service, Public Health England. There is also specific coronavirus wellbeing support on the University's staff wellbeing website. This includes our internal resource the Big White Wall and external resources from mental health charity Mind, Headspace and the Calm app.
Staff wellbeing lectures are online to watch if you missed them the first time or would like to watch again on the wellbeing videos page. These include topics such as looking after yourself and resilience.
Latest support
Self Care - a filmed online session with Andy Romero-Birkbeck
Staying well in uncertain times from Robertson Cooper
Share support
If you know of any free wellbeing resources that would be useful for other colleagues please email wellbeing@manchester.ac.uk so we can share.
Further information
Please keep healthy and check out the full range of resources on the staff wellbeing website.