Could you offer work experience to a recent Manchester graduate?
10 Sep 2013
Find out how the University's internship scheme might help you meet your staffing needs.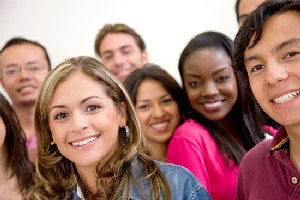 The University's own Manchester Graduate Internship Programme (MGIP) continues to go from strength to strength. MGIP is now entering its sixth year and plays an important part in developing our graduates' employability and responding to their increasing demand to want to stay and work in Manchester.
MGIP identifies short-term, temporary, paid internships exclusively for our graduates with a variety of organisations and businesses including the University. Our aim is to improve the employability of our graduates by providing them with access to vital work experience and the opportunity to develop key skills.
The University is an important MGIP supporter providing a variety of internships at Grade 2 level which can last between four and 12 months and can start any time from June through to January 2014. 
Key benefits to University colleagues include:
a flexible option for covering temporary positions;
the opportunity to draw on the knowledge of someone who has experience of our University but can bring new perspectives, insights and ideas;
full support provided during the recruitment process from advertising, collecting applications and liaising with applicants;
all MGIP graduates are provided with career development support during their internship.
Colleagues from Schools, Faculties and Institutes have found MGIP offers an ideal solution to their recruitment and resourcing needs. Last year's internships included a variety of administration, research, marketing plus student experience and support roles. Each internship has to go through the formal recruitment authorisation process.
Further information
If you are interested in finding out more about how MGIP could help meet your staffing needs: