Zeus computer virus still ongoing – important update
30 Apr 2013
As reported last week, a number of University computers have been infected by the "Zeus" virus. IT Services colleagues have been cleaning infected machines, however the problem is still ongoing.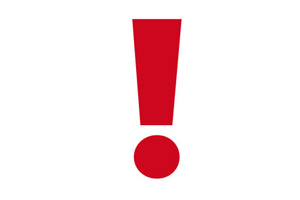 As such, this is now being managed as a major incident within IT Services and further updates (including any necessary actions) will be communicated over the coming days.
Zeus is malicious software which can be distributed through several methods, including visiting a compromised website or opening an infected email attachment.
Due to the nature of this virus, the implications of having an infected computer are very serious. This could involve your University credentials or even personal details for external websites being compromised.
Never open email attachments you're not expecting, or from people you do not know;
If you receive such an email, delete it immediately and then delete it from your deleted items folder also.
There have been numerous infected emails recently; some examples include subjects such as 'Fax', 'VAT returns' and 'parcel deliveries'.  Many of these are being stopped before they get to your mailbox; however not all can be detected and so you must remain vigilant and delete any such items immediately.
Further advice
Contact the IT Service Desk: