Staff benefits update
24 Apr 2013
This week's bumper update features discounts on made-to-measure suits, books, outdoor gear, cycling to work, theatre visits, on-site facilities - and pampering.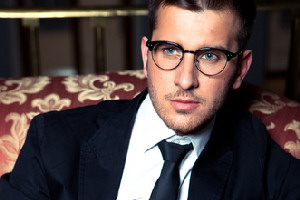 Staff discounts and Perkz
Did you know that there are now over 100 staff discounts which have been negotiated for you and that, if you've registered with Perkz, you also have access to over 200 further discounts and reloadable shopping cards? This can help save you money on your everyday shopping at Asda, Sainsbury and Marks and Spencer. It's free and easy to register with Perkz. They also have Perk Alert, which enables you to register for alerts when shopping on other web sites – so you never miss out on additional discounts!
Shopping
In the Shopping discounts you can receive 20% discount on Lita made-to-measure suits which look amazing. Blackwells bookshop at the University precinct provides discount to staff and if you enjoy the great outdoors you can get 15% discount at Cotswold.
Travel
Our Cycle to Work scheme is incredibly popular enabling you to save money on the purchase of bikes and accessories. If you don't want to buy a bike you might want to consider Brompton Dock. They are offering 20% discount on their foldable bikes. You can hire or reserve a bike from the dock at Manchester Piccadilly station by sending a text message. The bikes are foldable and can be taken on public transport, even during peak times, and easily stored at home, in the office or taken into university. This is a convenient, healthy, and flexible way to travel and anyone can take part!
Entertainment and leisure
If you enjoy the theatre you can keep up to date with the latest offers at the Opera House and Palace Theatre. Most short notice offers for these and The Lowry are placed on Facebook and Twitter. The University of Manchester Staff Association (UMSA) also organises many theatre events and activities. Why not join! 
On-site facilities
Don't forget to show your support for the fantastic on-site facilities. There are discounts on eating out at Chancellors and Café Rylands and shopping at the Manchester Museum and Whitworth Art Gallery shops.
You are now also eligible to buy an NUS Extra Card which costs £12 per year and entitles you to 12 months of savings from major retailers such as Amazon, Spotify, Accessorize, Superdrug, ASOS, Easyjet and many more!
Health and beauty
If you need a bit of pampering, why not try Skin by Design, Bella Spa or Josef Moore hairdressing.
Feedback
Thank you so much for the emails you continue to send on what discounts you would like to see available and your experiences of the deals. It may take time for some suggestions to be followed up (there is a long list) but each of your ideas are welcomed! It's great hearing about the hundreds of pounds some of you are saving booking holidays and mini breaks via Cottages4u and Superbreaks!  
Email:
Coming soon
Next week there will be offers for Vision Express and Contact Lenses Express! 
Have a great week!