World Malaria Day event at The Living Room
19 Apr 2013
One of our staff discount providers, The Living Room, is encouraging you to attend its World Malaria Day event on Thursday 25, April (7pm).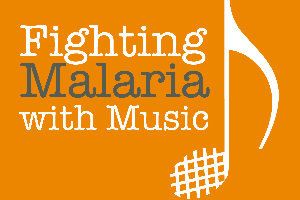 The Living Room will be doing its bit to fight Malaria on 25 April with a live music showcase from 7pm.
The event will coincide with World Malaria Day and every £7.00 raised will be used to buy life-saving mosquito nets via the United Nations Foundation's global Nothing But Nets campaign. The grassroots initiative raises funds to distribute long-lasting, insecticide-treated bed nets to families across sub-Saharan Africa, and educate communities on how to use them. Nothing But Nets is working to help end malaria in this generation.
Musicians "52 Skidoo" will be playing live throughout the evening, they are a three-piece Harlem swing band that have turned back the clock to play a dazzling set of vintage American music in the style for which it was written. Classic favourites like 'Ain't Misbehavin', 'The Joint is Jumpin' and 'Your Feet's Too Big'.
We have bar tables available we just ask people to make a donation to the charity, we also launch our new food menu so why not book a table to eat!
Booking
To book your table now:
Tel 0161 832 0083 or email manchesterpa@thelivingroom.co.uk and quote "Music for Malaria"
Mosquito Mojito
To raise additional funds, The Living Room has created a bespoke 'Mosquito Mojito'. This fundraising cocktail will be available throughout April and £1 per purchase will be donated to the Nothing But Nets campaign.
David Khan, General Manager at The Living Room commented: "Every 60 seconds, a child dies of malaria. It is one of the leading killers of children in the world, but is so easy to prevent. A mosquito net simply costs the same as a round, but is one of the single most important ways to stop the spread of malaria. This night is our way of supporting the UN Foundation's Nothing But Nets campaign, and we hope it's going to be really well supported in Manchester.
"By coming to the event on 25 April, or buying one of our Mosquito Mojitos at any time during the month, our customers will be able to make a big difference and have fun at the same time. We really hope the initiative is a great success that sends nets and saves lives."
"We're thrilled The Living Room is helping spread the buzz about stopping malaria this World Malaria Day," said Chris Helfrich, Director of the Nothing But Nets campaign. "Anyone can join the fight against malaria. No child should die from a disease that's easy to prevent."
Further information
To find out more about the UN Foundation's campaign, please visit: