Thank you for your views!
24 Apr 2013
An amazing 71% of you took part in the Staff Survey 2013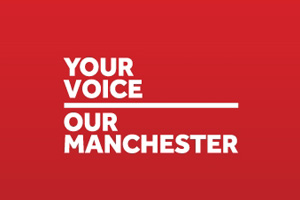 Professor Martin Humphries, Vice-President and Dean of the Faculty of Life Sciences, who leads the Staff Survey Steering Group said: "This is an amazing response and I want to thank everyone who has taken the time to complete the survey.
"We were aiming for a 50% completion rate, so to reach 71% is fantastic. This level of participation means that the results will provide a reliable basis for judging how people feel about working here at our University. The survey will be a really strong foundation on which to build action plans to improve everyone's experience at work.
"I'd particularly like to thank leaders and managers who worked really hard to encourage their staff to take part in the survey. It is really gratifying that high response rates have been achieved across the entire institution.
"Over the next few weeks the Steering Group will be working closely with Capita to analyse the results and a report will be put together for the Senior Leadership Team towards the end of May."
The University-wide results will be made available to all staff during June, with results being shared with Heads of Schools, Directorates, etc at a more local level.
Once the results have been analysed and shared, the following action plans will be put together and made available to all staff:
Faculty level (one action plan for each Faculty) – led by the Deans and Vice-Presidents
Professional Support Services – led by the Registrar, Secretary and Chief Operating Officer
Library/visitor attractions – led by the Deputy President and Vice-Chancellor