Change of location for Pensions and Equality and Diversity
12 Apr 2013
The Pensions Office and Equality and Diversity Office are now based in Room G29, John Owens Building.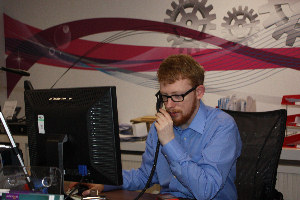 The move forms part of a new, improved way of delivering Human Resources services to University staff.
As Centres of Expertise within HR, Pensions and Equality and Diversity are located separately from the new HR Services team and can be contacted as follows:
The third Centre of Expertise, Staff Training and Development Unit, remains in Humanities Bridgeford Street and can be contacted at:
HR Services
Day-to-day HR and payroll enquiries are now dealt with by the new HR Services team, based in the Simon Building.
For enquiries including HR Systems (Resourcelink, HESA, management information, post management), Recruitment and Resourcing (advertising, pre-employment checks, redeployment), and Employment Services (payroll, fees and expenses, sickness recording, absence and changes to current employment), contact:
HR Partners
These senior HR staff will work more closely than ever with leaders and managers to plan and deliver longer term HR needs.
They have not moved and can be contacted on their existing phone numbers and email addresses, which are listed at: