Interested in volunteering as a school governor?
22 Apr 2013
Come along to the School Governor Initiative recruitment event on Thursday, 25 April (11am-2pm) in University Place Foyer.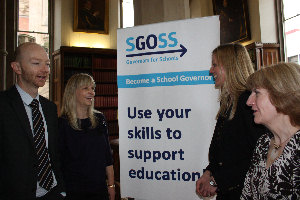 Are you interested in volunteering?
Have you ever considered being a governor in a primary or secondary school?
If you answered 'Yes' to either of these questions, then you should come and find out more about the University's Schools Governor Initiative (UMSGI). We are holding an information event in University Place on 25 April, when colleagues are invited to drop in over lunch and talk to representatives from our partner School Governors' One-Stop Shop (SGOSS) about the governor role and recruitment process.
Vacancies exist in a range of schools and University staff have a wide array of skills and knowledge to offer schools and make a difference.
Drop in from 11am to 2pm. Everyone welcome!
Further information
To find out more about the School Governor Initiative: