Do you need to be able to read music to play in an orchestra?
08 Apr 2013
That's perhaps one of the strangest questions to be addressed by Piero Gasparini of the Hallé Orchestra at the next Friends of Tabley event on 9 April at Tabley House.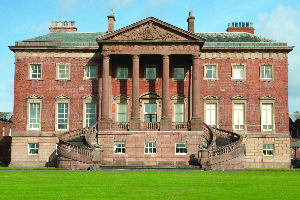 Piero, who has played viola with the Hallé for the last 24 years, will be sharing the secrets, trials and tribulations of life as a professional musician with one of the world's leading orchestras.
The Friends of Tabley Committee are putting out a challenge to attendees to see if someone can flummox Piero with a question he's never been asked.
This could be quite a challenge indeed given some of the other questions he's been faced with over the years, which include, "What do you do for a day job?", "What are conductors for?" and "Could you play an instrument before you got the job?"  
As well as wine and nibbles to be served during a break in proceedings, there will be a chance to win fine wine, books and other raffle prizes.
Money raised at the event will go towards conservation projects for The Tabley House Collection.
The event starts at 5pm and tickets cost £12.50
Further information and booking
If you wish to find out more, please contact: