Your chance to get involved with UMSS
15 Apr 2013
Current members of the University of Manchester Superannuation Scheme are invited to apply for two Director vacancies on the Trustee Board of UMSS Ltd.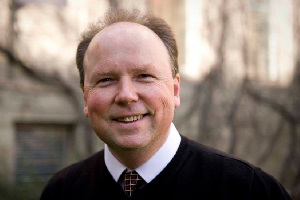 Directors of UMSS Ltd have overall responsibility for the management of the pension scheme.
There are nine Directors of UMSS Ltd:
Four Member Nominated Directors (MNDs), of whom three are selected by UMSS members according to defined staff categories, and one selected by UMSS pensioners;
Five University Nominated Directors (UNDs), who are nominated by the University.
There is a vacancy for an MND in each of the following employment categories:
Administrative/clerical/secretarial and related staff
Manual and related staff
If you'd like to stand as an MND, you must:
have been a member of UMSS for at least one year; and
obtain 20 signatures on an official Nomination Form from UMSS members within your staff category.
If only one valid nomination is received for either category, the nominee will be appointed automatically as an MND. If more than one valid nomination is received in either category, an election will be held.
If you are appointed or elected, you'll receive full training to help you carry out the role.
Peter Leigh, Multimedia Technician in the School of Education, has been a Director on the Trustee Board of UMSS Ltd for nearly three years and is keen to encourage colleagues to come forward to fill existing and upcoming Trustee Director vacancies.
He says "No previous knowledge of pensions is required, but a prospective Trustee Director must have a strong interest in the subject and be prepared to undertake training and reading after appointment."
Peter's first term as a Trustee Director expires in October. Would he be willing to serve for a second term of three years? "Definitely!" he says. "I really enjoy being a Director: you see how decisions are made and progressed, and the Board conducts its business in a very professional atmosphere.
"While the Directors may come from different backgrounds, they all act in the best interests of UMSS. I'd encourage anyone who wants to get involved in University pensions to apply to be a Trustee Director."
If you'd like to find out more about becoming a Trustee Director, please download and complete:
You should return your completed Nomination Form by 12 noon on Friday, 26 April 2013 to:
Pensions Office, John Owens Building, The University of Manchester
Invitations to apply for this vacancy are also being sent to all active members of the Scheme who work in an administrative and manual capacity.