Switch off for Easter - and give your electrical equipment a break too
27 Mar 2013
Follow a few easy steps to reduce electricity consumption while you're away from work.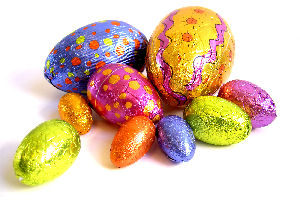 Most of us are looking forward to an extra long weekend from Good Friday (29 March) to Easter Monday (1 April).
Before you leave work, remember that by switching off electrical equipment wherever possible you'll be supporting the University's efforts to reduce its carbon footprint and contributing to the achievement of the 2020 target of a 40% reduction in our carbon emissions.
Just take these few easy steps towards making a difference:
And have a good Easter!