New way to contact Human Resources
27 Mar 2013
How to get in touch with HR from Tuesday, 2 April 2013 onwards.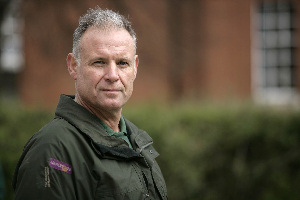 Tuesday, 2 April sees the launch of a new way of delivering Human Resources services to University staff.
The aim is to offer an improved HR service. The main change most staff will see is that day-to-day HR and payroll enquiries will no longer be handled by HR staff based in local HR offices.
Instead, these kinds of queries will be dealt with by a new team called HR Services, which will be based in the Simon Building.
How to get in touch with HR Services
For day-to-day HR enquiries including HR Systems (Resourcelink, HESA, management information, post management), Recruitment and Resourcing (advertising, pre-employment checks, redeployment), and Employment Services (payroll, fees and expenses, sickness recording, absence and changes to current employment), contact:
askHR a new online resource where you can find the majority of answers to basic HR questions and which should be your first port of call for HR enquiries
HR Helpline: 0161 27 54499
Email: HRServices@manchester.ac.uk
What will happen:
A member of the HR Services team will log your query;
It will be allocated to a member of the HR Services team;
An email will be sent to advise that the task is underway and who is dealing with it;
Email is sent to advise the task is complete.
HR Partners
Another new feature of the HR structure is the role of HR Partners – senior HR staff who will work more closely than ever with leaders and managers to plan and deliver longer term HR needs.
How to get in touch with HR Partners:
HR Partners will remain based in their existing offices and can be contacted on their existing phone numbers and email addresses. As of 2 April, all HR Partner contact details will be available at:
Centres of Expertise