Burn off your Easter egg calories by cycling along to Potter's Refectory
27 Mar 2013
Join the Corridor Manchester monthly Cycle to Work on Wednesday, 3 April, meeting up from 8.20am to 9am at Potter's Refectory, Simon Building, Brunswick Street (rather than University Place).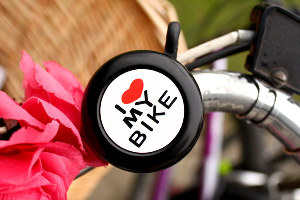 After an overdose of chocolate, what better way to burn off some calories than regular cycling either side of work?
Join a guided route or cycle in under your own steam and receive a free breakfast (£3 voucher, you can top up) and raffle entry.
Meet fellow cyclists, pick up tips and find out all the latest on cycling in the area, including a new proposed 'buddies' system.
We hope to see you there.
Further information
For all the details, go to:
Please promote in your area and bring along a colleague.