Human Resources on the move
21 Mar 2013
HR staff will begin relocating into their new home in the Simon Building from Monday 25 March onwards.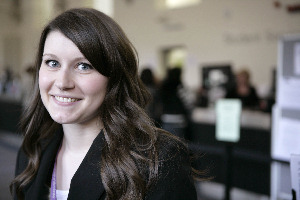 The move is all part of a restructure of the Directorate of Human Resources, which is set to go live on Tuesday 2 April.
The aim is to offer an improved HR service for all staff. The new structure features:
HR Services – handling all day-to-day and transactional HR services and enquiries
HR Partners – Heads of HR and their management teams working more closely and strategically with their Faculties/Schools/PSS Directorates/other organisational units
Centres of Expertise – Staff Training and Development Unit, Pensions and Equality and Diversity teams
The main change most staff will see is that day-to-day HR and payroll enquiries will no longer be handled by staff based in local HR Offices. 
Instead, these kinds of queries will be dealt with by the new HR Services team – and these are the people moving into their new base in the Simon building in the next few days. 
All HR reception points across the University will be relocating to HR Services in the Simon Building as of Tuesday 2 April.
Local HR Offices across campus will still continue to be the home of HR Partners.
During the move, HR business will continue as usual and you should still get in touch with your usual HR contact with any queries up until 2 April.
More details about how to contact HR staff from 2 April onwards will be available via StaffNet, eUpdate and Staff Update next week.  
In the meantime, any questions about the changes should be directed to your current local HR contact.