British Election Study finds new home
21 Mar 2013
The Economic and Social Research Council (ESRC) have announced that the next British Election Study will be hosted by a consortium led by our University in collaboration with the Universities of Oxford and Nottingham.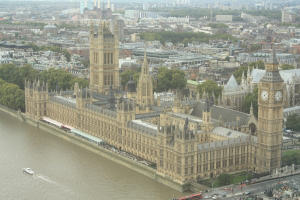 The leadership team for the 2015 Study will include Professor Ed Fieldhouse, Dr Jane Green and Professor Hermann Schmitt, from the Faculty of Humanities.
Professor Fieldhouse said: "The British Election Study is one of the longest running election studies world-wide and is an invaluable resource for political scientists. It's a great responsibility and privilege to oversee the direction of the study during such an interesting political period."
The study is designed to help our understanding of long-term political change. Previous studies have received high public and academic recognition and made a major contribution to the understanding of political attitudes and behaviour over fifty years.
The Manchester-Oxford-Nottingham consortium takes over the study from the University of Essex and proposes some key changes of emphasis including a focus on the issues of accountability, representation and disengagement. New innovations include the harvesting of twitter data in the campaign, the use of interactive technologies to map the personal social contexts of respondents, and the use of an experimental methodology to enable comparison across the BES series.
ESRC Chief Executive Paul Boyle said: "The British Election Study provides a unique opportunity to inform our understanding of British electoral behaviour and its change over time. We are confident that the new team will be able to deliver a world-leading study which will build upon the excellent foundation provided to date."